Voting will close and the awardee announced on 24th February 2021 during the EURORDIS Black Pearl Awards Ceremony, starting at 17:00 CET.
Adrian Goretzki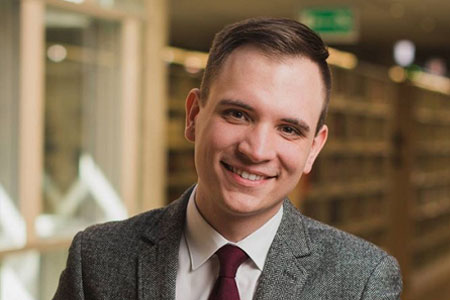 Adrian Goretzki was born in 1992, a patient with an X-linked agammaglobulinemia, a primary immunodeficiency (PID). Between 2010 and 2018 Adrian was the leader of the Polish Association for Patients with Primary Immunodeficiencies 'Immunoprotect', and from 2014 to 2016 also a board member of International Patient Organization for Primary Immunodeficiencies (IPOPI). In 2014 he managed to secure a reimbursed home therapy for adults patients with PID in Poland.
Read more
Moreover, in 2019 he conducted a successful campaign to refund a treatment for a patient with an ultra-rare immunodeficiency (one person in the whole country). Adrian's involvement in advocating for access to medicine and reimbursement of treatments has improved the quality of life for patients as well as their families and caregivers. For his efforts in patient advocacy he was awarded the Luciano Vassali Award in 2014 and the University of Silesia Rector's Award in 2020. He is also a founder of the EDUinstitute.org foundation where he provides training for all stakeholders from building long-lasting relations with patients. He is also an organizer of the PatientAdvocacy. Academy – an online video course for leaders of patient groups, teaching them how to effectively run a patient advocacy group and achieve its goals in the field of policy advocacy, raising awareness and patient education. So far he organized free-of-charge training for patient organizations from 30 different countries in several therapeutic areas. His commitment as a young patient advocate has led to great achievements and improvements within the rare disease community in Poland.
Anthanasios Pallidis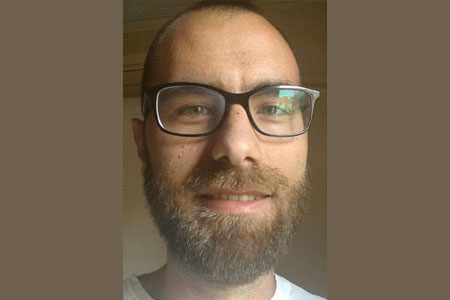 Athanasios ("Thanos") Pallidis was born in 1990 in Greece. He was diagnosed with Homozygous Familial Hypercholesterolemia ("HoFH") at the age of four. HoFH is a rare, inherited condition, where a false gene causes dangerously high cholesterol. Soon after his diagnosis, Thanos was put on a combination of lipid lowering drugs, followed by an LDL apheresis, the only available and lifesaving treatment at the time. In 2013, a Greek FH patient association was founded.
Read more
Thanos was one of the founding members, and the Vice-President of the Board at the time.  He contributed to raising awareness about FH among the Greek medical community and the public in general.  In 2015, he became the President of the Board for a three year term.  During his presidency, the Board successfully advocated for a ruling, whereby Homozygous FH students could enter public university based on their last high school year's scores and were exempt from the obligation to take the national final exams. Athanasios contributed a great deal to the global policy and advocacy paper, 'The Global Call to Action on FH', and his negotiations with the Greek Ministry of Health led to an improvement in the quality of life for patients as well as their families and caregivers. Despite his condition and challenging on-going treatment Thanos pursues his ambitions and passions. He received a bachelor's degree from the Department of Nursing, he is in his final year studying Nutritional Sciences and Dietetics and outside his studies and campaigning, he is an accomplished electric bass player in a heavy metal band and a writer. His commitment to Familial Hypercholesterolemia patient advocacy at a local and European level has improved care for patients and the resources available to them.
Rachele Somaschini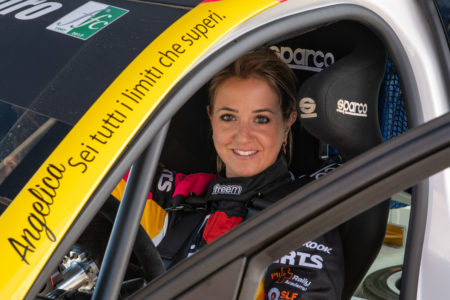 Rachele was born in Milan, Italy, in 1994. Together with the joy of her life, she was diagnosis with Cystic Fibrosis, threatening the possibility to reach adulthood. Today, if you google Rachele Somaschini you get plenty of results regarding her career in motorsports: not only did she become National Rally Champion, but she is also known as a relentless advocate of the fundraising project #CorrerePerUnRespiro (which means "Racing for a breath").
Read more
The success of her project, #correreperunrespiro, and her collaboration with different patient organisations has brought the needs of people living with Cystic Fibrosis to a wider audience. Her project #CorrerePerUnRespiro aims to collect funds for the Italian Cystic Fibrosis Research Foundation (Fondazione Ricerca Fibrosi Cistica) and to increase awareness about cystic fibrosis, by means of an unfiltered narrative that only a young woman living with the disease is able to provide, through daily struggles with therapies, hospitals, limitations and precautions in her routine. Always backed up by her family, Rachele sticks to her treatment and therapies with impeccable responsibility, doing all she can to preserve her physical conditions and yet living life to the fullest. It was thanks to her father Luca that she learnt to love speed and racing. Successfully sharing her life with Cystic Fibrosis, from food choices to her travel bags full of medicament and tools for therapies, Rachele counts on thousands of loyal followers participating with her in the most important races of all: beat Cystic Fibrosis thanks to scientific research.