EURORDIS Black Pearl Awards
Recognising the outstanding achievements and exceptional work of people making a difference for the rare disease community.
Hosted every February to coincide with Rare Disease Day, the EURORDIS Black Pearl Awards celebrate the inspirational qualities of people living with a rare disease along with those who go that extra mile to make a difference to their lives.
The black pearl symbolises those unique individuals, organisations, and companies who demonstrate an incredible combination of hard work and dedication in their daily lives.
When are the EURORDIS Black Pearl AwardS?
The eleventh edition of the EURORDIS Black Pearl Awards will take place on Tuesday, 8 February 2022 at the Hotel Le Plaza in Brussels and online to mark the occasion Rare Disease Day.
Rare Disease Day is the international awareness-raising campaign for rare diseases, coordinated by EURORDIS.
Thousands of events take place in over 100 countries and regions, uniting millions of people living with a rare disease worldwide.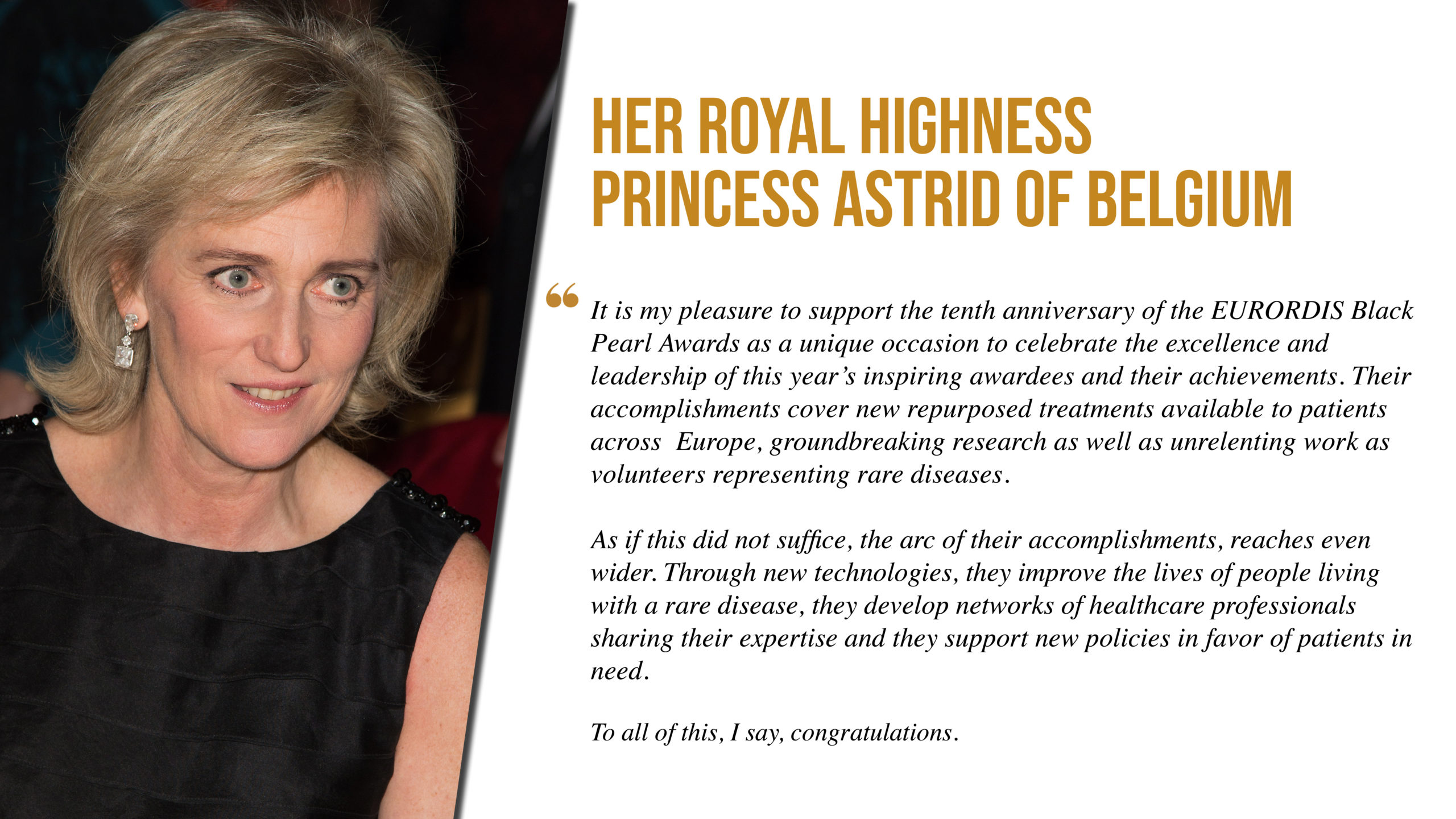 With Thanks to our 2021 Donors
With Thanks to our OUTREACH PARTNERS