Voting will close and the awardee announced on 24th February 2021 during the EURORDIS Black Pearl Awards Ceremony, starting at 17:00 CET.
Ana Ilić
Poetry Collection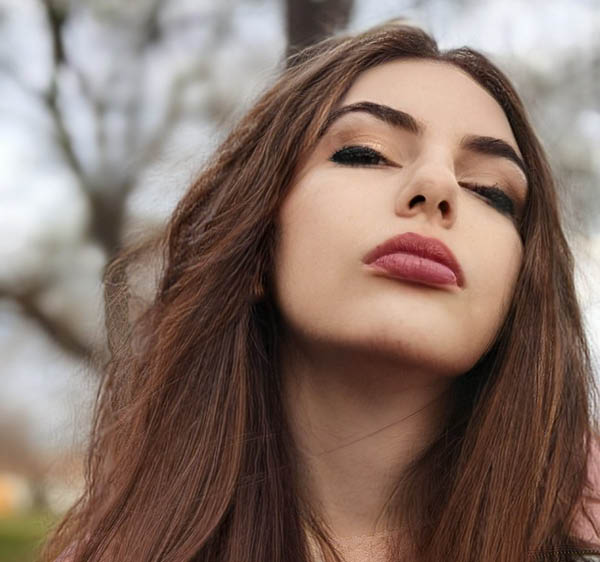 Ana Ilić is poet, a passionate advocate for social inclusion and a public activist. She left a noticeable mark at tribunes and conferences, but also at cultural events, organized in order to advocate for rights and raise awareness about rare diseases and people with disabilities. Ana is from Serbia and lives with Friedreich's Ataxia, which she challenges everyday through words. She uses poetry as a portal for channelling her thoughts allowing her audience to join her in her journey as a person living with a rare disease. The unique and raw nature of her poetry has allowed greater and meaningful public understanding of the true realities experienced by the rare disease community.
Read more
Ana graduated at the department of philosophy at the University of Nis in 2019 and also studied at the IT academy. She is the author of three notable poetry books and award-winning poems included in several poetry anthologies. Her poems were published in professional magazines, translated into English and Polish, read on television and radio shows with the participation of famous Serbian public figures, at about 30 literary events throughout Serbia, at the Belgrade Book Fair and at the largest book fair in the world, in Frankfurt. With the support of the diaspora, the first book of poems was promoted in Los Angeles and Toronto. Ana took part in more than 100 interviews over the past few years and is a true representative of the Serbian community for rare diseases.
Every day, Friedreich's ataxia occupies a small part of her body, making it increasingly difficult for her to live normally. Although in a wheelchair, with serious cardiomyopathy, insulin life, skeletal deformities, she amazes us with her incredible energy, love for art and philosophy, constant desire for new knowledge and search to find answers to the most important life questions. Today, Ana works as a graphic designer in Nis, where she lives and creates, and is a student of the fifth generation of the Academy of Democracy, a prestigious CRTA, a civil society organization dedicated to the development of democratic culture and civic activism.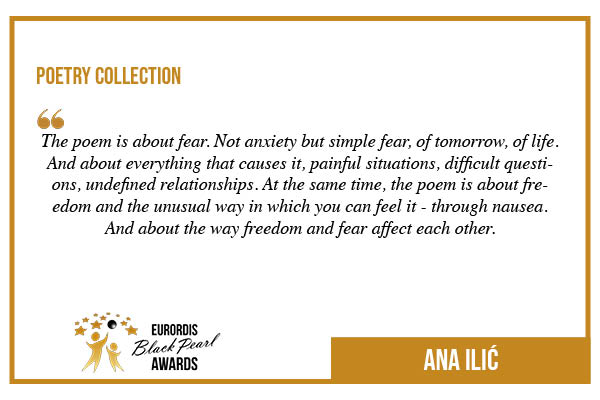 Nicola Miller & Rebecca Stewart
'Rare Revolution'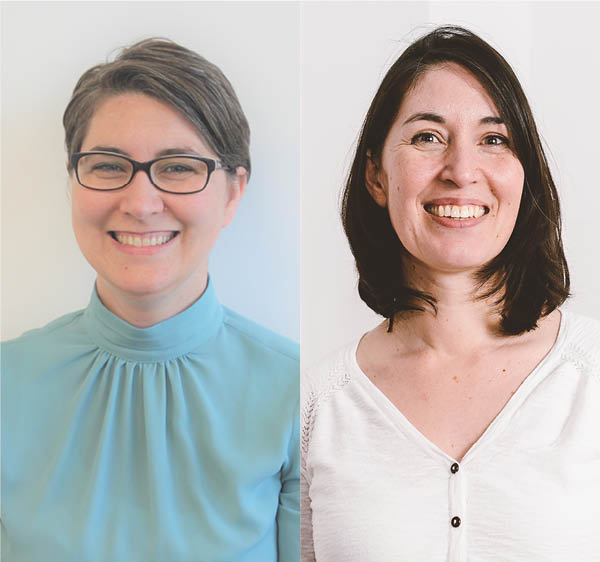 In 2016, Nicola Miller and Rebecca Stewart founded the first of its kind rare disease publication 
Rare Revolution Magazine,
 community and movement. Since its creation, RARE Revolution Magazine has amassed a global readership and has elevated the voice of hundreds of individuals and families affected by a vast variety of rare diseases. Supported by a small, but passionate team, RARE Revolution launched a dedicated platform for children and young people in 2020 (
RARE Youth Revolution
), which is inspiring the next generation and providing vital opportunities through their pioneering, Illuminating RARE Talent, internship programme new this year.
Read more
Nicola Miller
is a RARE mum first and foremost to a son with the ultra-rare condition xeroderma pigmentosum (XP). In pursuit of improving his life and that of others living with rare disease she gave up her career in Architecture to become a rare disease advocate full-time. Nicola is co-founder and Chair of Trustees of the small but global reaching charity 
Teddington Trust
, which supports patients and their families affected by XP. She is the author and creator of the BMA Award Winning 
Little Ted
 stories which educate XP patients and school aged peers alike, about living with rare disease.
Nicola is passionate about providing the right resources to engage, educate and empower and does so through her work at both Teddington Trust and with Rare Revolution, all of which she does with her sister and co-founder Rebecca Stewart. "We are for the community—by the community, in every sense of the words".
Rebecca Stewart is Co-founder of NRG Collective, home of the dedicated rare disease publication RARE Revolution Magazine, the youth programme #RAREYouthRevolution and RARE Communication, a specialist niche community communication company. She is also co-founder and trustee of the International charity Teddington Trust an organisation, founded in 2012 to support those affected by the Ultra-Rare Disease Xeroderma Pigmentosum.  Passionate about appropriate and accessible resources Rebecca and her co-founder across all organisations Nicola Miller, work to provide a platform for the whole rare disease community and are dedicated to supporting and signposting patients.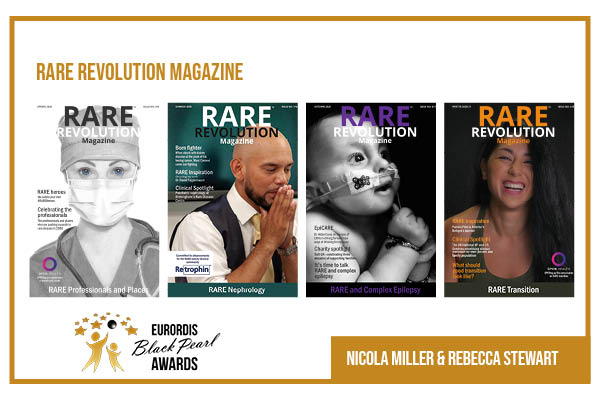 David Fajgenbaum
'Chasing my Cure: A Doctor's Race to Turn Hope into Action' 
Dr. David Fajgenbaum's best-selling autobiography, 'Chasing my Cure: A Doctor's Race to Turn Hope into Action' (
https://chasingmycure.com/
), describes his heroic journey from nearly dying five times during medical school to discovering a treatment for his own rare disease and becoming a champion for a new approach to medical research. By sharing his inspirational story that has been featured in the New York Times (
https://nyti.ms/2kzaTet
), BBC (
https://www.bbc.co.uk/programmes/w3csyhyx
), and dozens of international outlets, Dr. Fajgenbaum has brought the needs and realities of rare disease patients to an international audience.
Read more
His innovative approach to identifying his own treatment for Castleman disease through patient-physician-researcher collaboration and drug repurposing has spurred further progress for other patients with Castleman disease, related conditions, and the entire rare disease field. Now, he is actively working to increase patient-driven research and drug repurposing through collaborations with the US Food & Drug Administration and the Chan Zuckerberg Initiative.  Dr. Fajgenbaum, MD, MBA, MSc, FCPP, is an Assistant Professor of Medicine in Translational Medicine & Human Genetics at the University of Pennsylvania, Associate Director, Patient Impact of the Penn Orphan Disease Center, Founding Director of the Center for Cytokine Storm Treatment & Laboratory (CSTL), and Co-Founder & Executive Director of the Castleman Disease Collaborative Network (CDCN). Dr. Fajgenbaum has been recognized on the Forbes 30 Under 30 list, the Global Genes RARE Champion of Hope: Science awardee, and one of three recipients--including President Joe Biden--of a 2016 Atlas Award from the World Affairs Council of Philadelphia. He has published papers in journals such as the New England Journal of Medicine, Lancet Haematology, and the Journal of Clinical Investigation, including a paper selected as one of the top innovations in science and medicine by STAT News in 2020.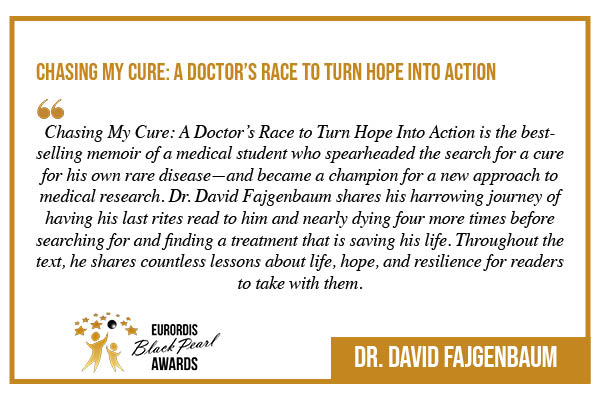 Cees Smit
Surviving hemophilia: A road trip through the world of healthcare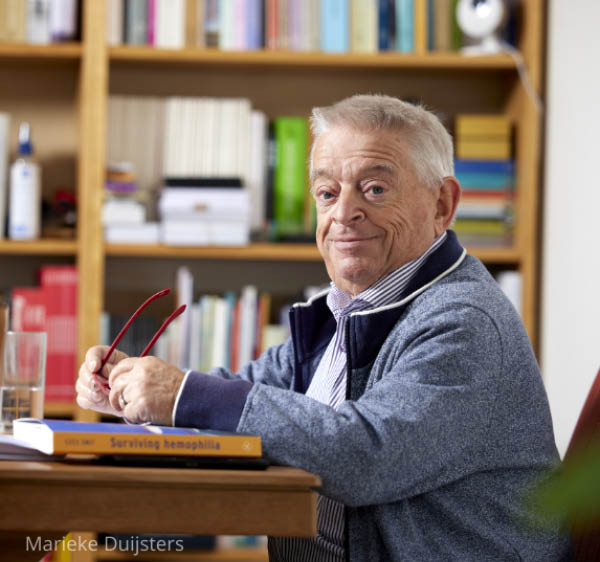 Cees Smit (1951) is a long time patient advocate in the international patient community. He was born with hemophilia and during his life he became a person with long-term chronic conditions. In August, 2020 he published his autobiography 'Surviving hemophilia, a road trip through the world of healthcare'. He was one of the founding fathers of the increasing cooperation between European patient groups leading to the EHC, EPF and the rare disease legislation around 2000. He was one of the initiators of Patient Partner, an EU-wide project that led to the foundation of EUPATI and Paradigm.
Read more
He studied business economics at the Free University in Amsterdam. He worked from 1987 till 1998 as co-ordinator of the Netherlands Haemophilia Society (NVHP). From 1998 till 2000, he worked in the mental health sector. From 1978 till now, he has been member of the research project 'Haemophilia in The Netherlands' at the Leiden University Medical Centre (LUMC).
In January, 2003 he received an honorary doctorate from the college of deans of the University of Amsterdam in recognition for his work on patient participation, haemophilia and medical biotechnology. He published more than 15 books on topics like hemophilia, hiv, ageing, nutrition and patient participation in the drug development process.