Written Media Award
For the author of a text – such as a newspaper or magazine article, book, or blog – that has brought the needs of people living with a rare disease to a wider audience.
2021 Awardee: Ana Ilić
The EURORDIS Written Media Award recognise Ana Ilić's unique and raw poetry which has allowed greater and meaningful public understanding of the true realities experienced by the rare disease community.
Her words are a portal for channelling her thoughts, allowing the reader to join her in her journey as a person living with a rare disease.
2020 Awardee: Dr Lisa Sanders
The Written Media Award recognises Dr Lisa Sanders' prestigious New York Times Magazine column 'Diagnosis', which has recently inspired a Netflix documentary series of the same name.
Her writing has brought the needs and experiences of people living with a rare disease to the attention of a much wider global audience.
'Diagnosis' demonstrates the immense power of collaboration across the global rare disease community; to share research, expertise and therapies across borders and to help patients realise they are not alone, however rare their condition may be.
2019 Awardee: Bojana Mirosavljević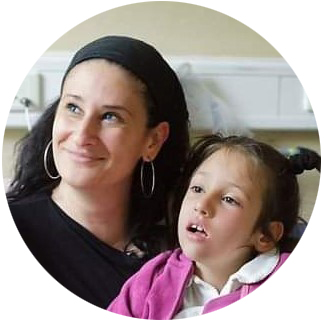 For her specialised journal for rare diseases 'Word for Life', which has brought the needs of people living with a rare disease to the attention of a wider audience in Serbia and beyond. The content of the journal and the message it portrays is informative, and brings togetherimportant aspects of the rare disease cause. This Award acknowledges how 'Word for Life' shares with its readers powerful and supportive patient stories, knowledge and experience from rare disease experts, updates on rare disease legislation, and rare disease news from all over the world. EURORDIS appreciates Word for Life's important contribution to raising awareness about rare diseases amongst families, medical professionals, and other relevant institutions across the Balkans.
2018 Awardee: Dr Serge Braun
The awardee of the Written Media Award 2018 is Serge Braun for his book, 'On peut changer le monde, en vendant des crêpes et des ballons Dr. Braun worked for over a decade on neuromuscular diseases, working in university research, then in the private sector, where he conducted a gene therapy program dedicated to Duchenne muscular dystrophy, which led to the first worldwide clinical trial of gene transfer for a myopathy. He went on to work in cancer immunotherapy and HIV, whilst being vice-president of Alsace BioValley and co-founder of Neurofit, a company specialized in neurosciences.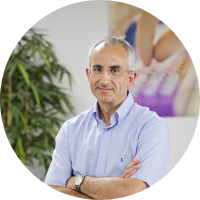 From 2005, he joined the Association française contre les myopathies (AFM-Téléthon) and drove its scientific policy with one goal: the development of innovative therapies for rare diseases. The book for which he wins this award talks about both his experience as Scientific Director of the AFM-Téléthon as well as the cause of rare diseases and new developments in genetics, biology, and orphan drugs to cure these diseases. Not only does the book didactically address scientific issues, it is through individual stories and anecdotes that Serge describes how the community has transformed the landscape of genetics, biology and orphan drugs.
2015 Awardee: Peter O'Donnell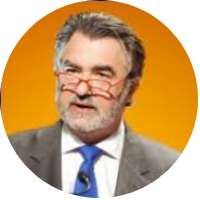 Peter O'Donnell is a prominent writer and editor in the rare disease field currently working as Associate Editor of the European Voice. His impressive career has spanned over twenty years and various countries and has included working for prestigious newspapers such as The Financial Times, The Sunday Times, Reuters, the Economist Intelligence Unit and United Press International.
He has worked as an editor, editorial adviser and speechwriter for numerous clients in the corporate, political and academic world and has frequently chaired EU-level policy debates and lectures on EU affairs. This has made him very well placed to be able to write and report forthrightly on the various complicated and rapidly evolving issues surrounding rare diseases such as policy, at which he is incredibly skilled. In October 2013 he spoke at the Lunch Debate on Data Protection at the European Parliament. It is for these reasons that EURORDIS is delighted to award him this year's Media Award.
2013 Awardee: Andrew Jack
Andrew Jack has been a journalist for the Financial Times since 1990. Since 2004, he has specialised in health and pharmaceuticals, based in.
He was one of a group of journalists to be awarded the "1993 British Press Awards Reporting Team of the Year" accolade for coverage of the Robert Maxwell affair. Mr Jack has written articles for medical journals including the British Medical Journal and the Lancet. A geography graduate from St Catharine's College, Cambridge, Mr Jack was the Joseph Hodges Choate Memorial Fellow at Harvard University, Cambridge,  Massachusetts; a New York City Government Urban Fellow; and a trustee of Pushkin House, a London-based centre for Russian culture. Mr Jack is being awarded the EURORDIS Media Award in recognition of his contribution to better the understanding of rare diseases and the issues surrounding these diseases through his articles written in the Financial Times during the past several years.
EURORDIS Black Pearl Awards highlights