Voting will close and the awardee announced on 24th February 2021 during the EURORDIS Black Pearl Awards Ceremony, starting at 17:00 CET.
Noémie Desquiotz-Sunnen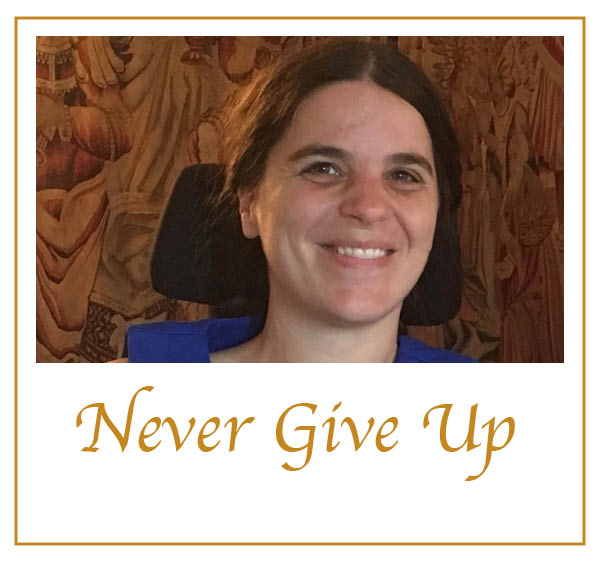 Noémie Sunnen was born in Luxembourg. She studied classical and lyrical canto at the Music Conservatory of Luxembourg and at the "Conservatoire National Régional de Nancy". She obtained several "prix supérieurs » and other first prizes. She has performed several operatic roles in Luxembourg, one of which was Queen of the Night (Königin der Nacht) in the "Magic Flute" (Zauberflöte) by W.A.Mozart.
Read more
She has also appeared at the opera company in Trier, Germany.
For several years now she has performed as a soprano soloist at a number of concerts and recitals together with various orchestras and choirs, either with piano accompaniment or in chamber music productions. Her repertoire ranges from baroque and classical music to the romantic music of the 19th century as well as contemporary music of the twentieth and twenty-first centuries, including Lied as well as oratorios and opera.
Noémie is suffering from motor-neurone disease ALS (Amyotrophic lateral sclerosis), but she still continues singing. She sings concerts with orchestra, with piano, with choirs, while sitting in her wheelchair.
She is an inspirational and resilient figure to all: her efforts in organising charity concerts is admirable, and her song 'Never Give Up' encouraging to people living with a rare disease to keep on fighting. With her personal story and using her talent in voice, she has raised awareness for ALS and successfully contributed to funding research. For Noémie, ALS is not the end, and she will continue singing as long as it will be possible for her, because soon or later, ALS will take away her breath and her voice.
Uno Sguardo Raro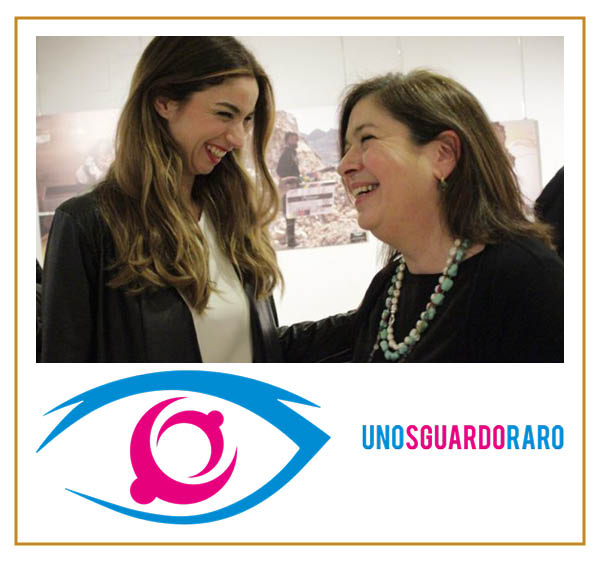 Uno Sguardo Raro is a cultural project, which was born from the meeting of Claudia Crisafio, actress and author, and Serena Bartezzati, a rare disease patient and a communication professional. It was founded in 2016, as a simple film review at Casa del Cinema di Roma, as a contribution to Rare Diseases Day. Then, in 2018, it became the first and only International Film Festival on the topic at European level.
Read more
It started promoting the best short films, documentaries and awareness raising videos, selected through an international competition, in collaboration with national and international public and private partners, within the world of rare diseases, disability, culture and cinema in particular. The success achieved in recent years has pushed and motivated Uno Sguardo Raro's organizers to develop the cultural activities offered in the 2020 edition in 4 main areas. The core of the project is the realization of the Film Festival. The primary objective of the Festival is to break the wall of isolation for rare disease patients, through the cinematographic language, and share incredible stories of courage, resilience and love that keep on shining, despite all the challenges people living with a rare disease are facing every day. Raising awareness about the experiences of rare disease patients and their caregivers is important in order to provide a new perspective on this community of people, but also to appreciate the gifts we have in our lives and often take for granted.
Go Make Memories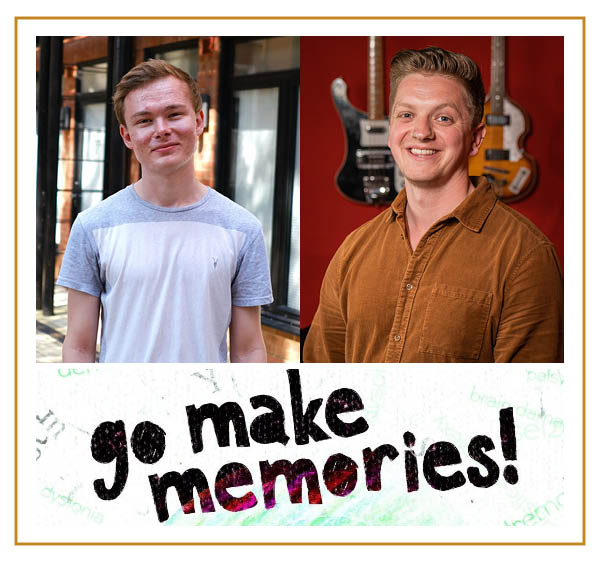 Carl Mason's and John Lee Taggart's outstanding short animated film 'Go Make Memories'  has had a big impact in raising awareness of the genetic condition, Niemann-Pick disease by breaking the silence of the reality of patients living with this condition and showing the effect it can have on the entire family.
Read more
Carl Mason is a digital producer and filmmaker, based in Milton Keynes. His first step into filmmaking was at age 17 with the development of 'Imagine', a short film raising awareness of a rare neurological condition called Niemann-Pick Type C. Following the film's success online and in the film festival circuit, Carl went on to work for Bleach Productions Ltd in North London, developing live music sessions; alongside working for large brands like Sky Arts, Marshall Amplification, Premier League & Peugeot on documentaries and commercial campaigns. Since then Carl has worked in production, coordinating and developing original content for companies like DHX Media & Eastside Educational Trust; and completed training as a BFI Film Academy and NFTS Craft Skills Residential Alumni.Besides developing award winning shorts like 'First Response' & 'Revival', Carl currently works as Production Manager for content marketing & solutions agency MK21, working closely with companies like Land Securities, Gü & Whittard Of Chelsea.
John Lee Taggart is the Communications & Campaigns Manager of Niemann-Pick UK (NPUK), and the International Niemann-Pick Disease Alliance (INPDA), two organisations dedicated to improving the lives of those affected by the rare genetic group of conditions, Niemann-Pick, both nationally and internationally respectively. John's focus is primarily on increasing awareness of both charities, Niemann-Pick, and rare diseases more broadly, increasing visibility through various campaigns and projects, and creating an atmosphere both online and offline that fosters open dialogue for the close-knit community. Most recently, the NPUK: Social Not Distant campaign in 2020/2021, has provided content that has informed, supported, and entertained individuals and families alike, many of whom were vulnerable and therefore shielding during lockdown(s). In 2019 John developed the short awareness film, Go Make Memories. In his role as Executive Producer, John ensured the final product was always reflective of the small but passionate Niemann-Pick community – as it is their stories which led to the production of the film, and their experiences which therefore must always take centre stage.