Voting will close and the awardee announced on 21st February 2023 during the EURORDIS Black Pearl Awards Ceremony, starting at 18:00 CET, at the DoubleTree Hotel by Hilton Brussels City, Brussels.
Jenni Pettican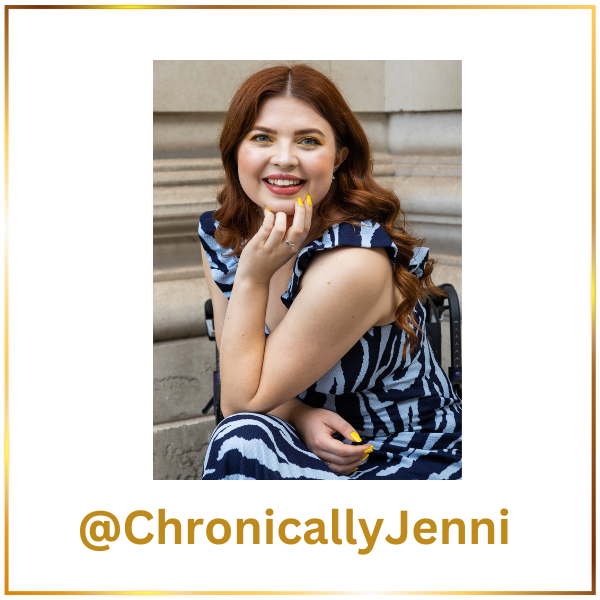 Chronically Jenni is a Disabled Content Creator, Model and Public Speaker from the UK. She started her YouTube channel in 2017 after being diagnosed with a cocktail of chronic illnesses the previous year, wanting to spread awareness for her rarely understood conditions and help other people living with them.
Read more

Now she mainly shares content on Instagram, offering chronic illness hacks, disability education and awareness pieces with sprinkles of Disabled Joy focused on fashion, adventure and family life with her boyfriend, Ian and their pets: Honey, the African Pygmy Hedgehog and Coco, the double doodle puppy. She also shares the realities of living with her conditions and her relatable content helps others to feel less alone.
The Tapia Family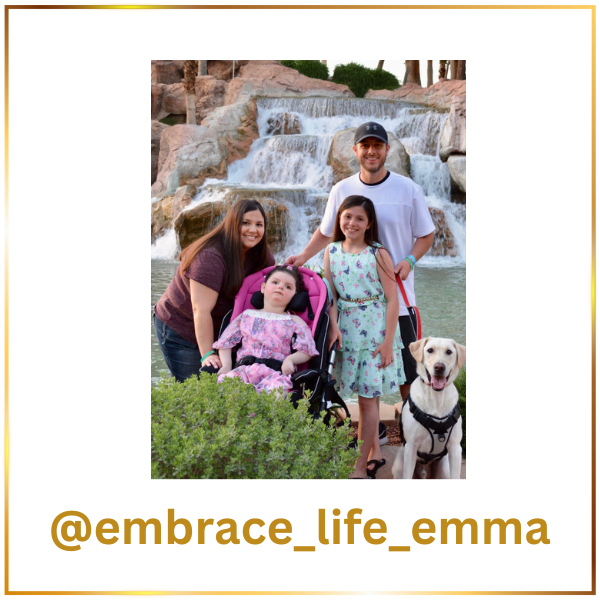 The Tapia Family: Brandon, Jaclyn, Ava, Emma and Red. Brandon and Jaclyn were married in 2007 and welcomed Ava to the family in 2011. 4 years later Ava became a big sister to Emma in 2015. Emma was born on March 20, 2015 after a healthy and normal pregnancy.
Read more
At 4 days old Emma started having seizures and she was rushed to PCH. The following afternoon, Emma had an MRI and the cause of her seizures was clear. Emma was diagnosed with a rare genetic disorder called Lissencephaly; this affects only 1 in 100,000 live births. Lissencephaly means smooth brain in Latin, Emma's brain doesn't have the grooves, ridges and/or folds like a normal brain; it is smooth like an egg. This disorder is due to a random gene mutation between the 12-14 weeks of gestational development, this could not be prevented and there is currently no cure. Doctors have said that she will most likely be severely developmentally delayed (stop development between 3-5 months of age), and maybe live to 2-5 years with respiratory illness being the leading cause of death. I can tell you she is writing her own story and proving many professionals wrong in what she is able to do and we couldn't be more proud of our little girl and all that she has taught us about life. Emma turned 7 on March 20, 2022 (so almost 8!) and she is quite the fighter. She has quite the list of Drs and diagnosis' some including epilepsy, gtube dependent, CP, spasticity, high and low tone, and chronic UTIs among many others.
As a family we keep adjusting to our "new normals" as they are thrown at us and we are so thankful for her amazing big sister, Ava, who has helped us to see what love is all about! The bond they have is amazing. Take time to EMBRACE LIFE it can change at any moment and to never give up, always have hope!
Nicole Faccio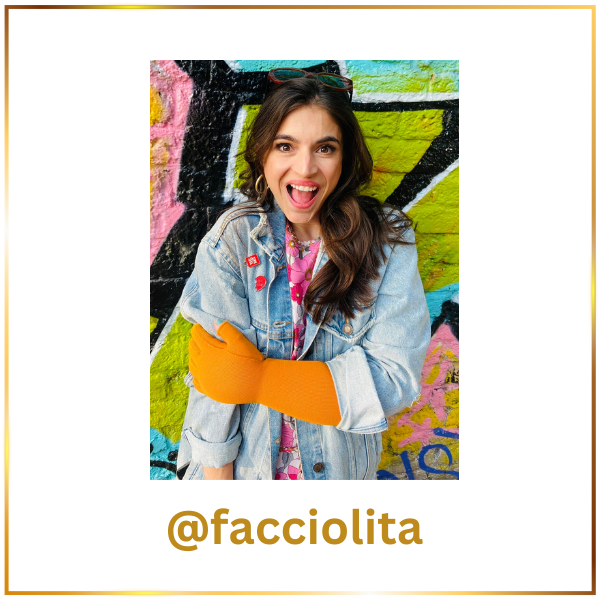 Nicole Faccio, known on social media as Facciolita, was born in Puerto Rico and currently resides in London. Nicole was born with WILD syndrome, a rare genetic disorder that causes lymphatic malformations,resulting in chronic swelling, known as Lymphedema.
Read more
Therefore, Nicole experiences chronic swelling everywhere in her body, including organs, and a collapsed lung due to lymphatic fluid build-up, for which there is no cure. To manage, Nicole needs to wear compression garments and do compression therapy daily, for life.
Lymphedema is a very unknown, underrepresented condition with a huge problem of misinformation globally, often leaving sufferers helpless and misdiagnosed. Interestingly, it is estimated to affect 250 million people worldwide. Nicole hopes she can bring about change by educating the public and medical community, but also by providing a positive face towards Lymphedema to help patients struggling with this very isolating condition.
Nicole has a Bachelor's degree in Engineering and a 10-year career in Digital Products Strategy.