Members Award
For a EURORDIS member patient organisation demonstrating innovative methods in patient support or advocacy.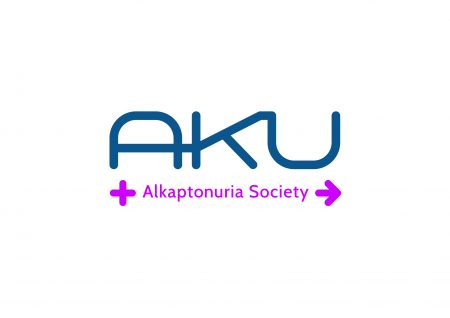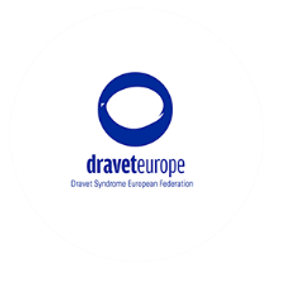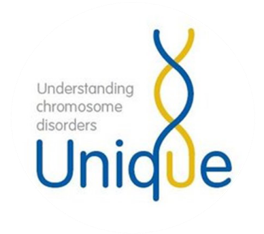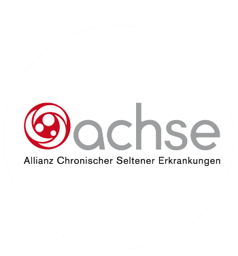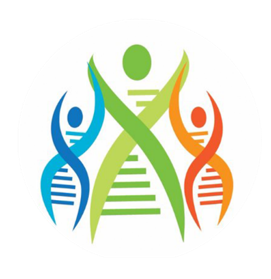 2022 Awardee: Childhood Cancer International Europe
The EURORDIS Member Award 2022 goes to Childhood Cancer International Europe (CCI-E) for their outstanding advocacy of childhood cancers on a national and international level. This award acknowledges the organisation's active commitment to fulfilling their role as patient advocates and patient representative in the European Reference Network for Paediatric Cancer (PaedCan), in several European committees and platforms and several EU projects such as the EU Joint Action on Rare Cancers, Harmony, PanCare and Accelerate. Thanks to the work of CCI-E and their collaborations with local and international partners they have enhanced the ability of many medical professionals and health workers to recognise the early signs of childhood cancer enabling them to make accurate and early diagnoses.
This award recognises that CCI-E is at the forefront of the establishment of an 'EU network of youth cancer survivors' while standing shoulder to shoulder with rare adult cancer patients' community.

2021 Awardee: AKU Society
The EURORDIS Member Award 2021 goes to AKU Society to recognize their 17 years of advocacy and research in the rare disease field, which led to groundbreaking achievements in the rare disease community. Among the organisation's many projects deserving recognition, we would like to highlight particularly the outstanding results of DevelopAKUre and Patient-Centric leadership.
The award also recognises Nick Sireau's exceptional work and contributions as an individual. Thanks to his and the AKU Society's action, a life-changing treatment is now available to patients in Europe.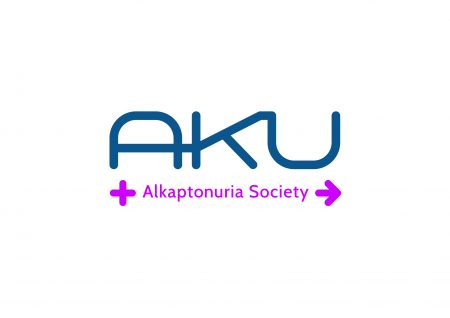 2020 Awardee: ALAN Maladies Rares Luxembourg
The EURORDIS Members Award recognises the outstanding work of ALAN Maladies Rares Luxembourg (ALAN) in providing empowering information and support to patients living with a rare disease and their families, giving patients greater autonomy and significantly improving their quality of life.
ALAN's specialised team provides socio-therapeutic support and psychological counselling throughout the different stages of a patient's experience living with a rare disease, all free of charge.
Thanks to ALAN's support, patients are able to feel empowered and to thrive, (re)constructing and redirecting their lives after diagnosis.

2019 Awardee: ALS Liga Belgium
For ALS Liga Belgium's great work in providing services and support that have significantly enhanced the quality of life of people living with amyotrophic lateral sclerosis (ALS) across Belgium and Europe.
The organisation's efforts to ensure the stimulation and financing of scientific research on ALS through the establishment of 'A cure for ALS' are exemplary. EURORDIS truly appreciates their dedication to providing expert care and direct patient support, offering therapies for both patients and families through their partnership with Middelpunt and defending the rights of people living with ALS. The launch of several international humanitarian projects following the example of ALS Liga Belgium is testament to their drive to raise awareness and to ALS Liga Belgium's commitment to the rare disease community.

2018 Awardee: Pulmonary Hypertension Association Europe
Pulmonary Hypertension Association Europe is dedicated to improving the lives of patients living with pulmonary hypertension (PH) in Europe by working with its members to enhance awareness of PH, promoting optimal standards of care for people living with the disease, ensuring the availability of all approved treatments and encouraging research for new medicines and therapies. Founded in Vienna in 2003, the organisation has grown to a level where it now includes 29 patient associations from 33 countries in Europe. Their call to action, which was presented in the European Parliament in 2012, is to improve access to expert care, improve awareness and screening, encourage clinical research and innovation, empower patient groups and ensure the availability of psychosocial support. The European Parliament event on Organ Donation and Transplant in October 2016, initiated by PHA Europe, is an example of how far the organisation has succeeded in reaching out to the decision makers at EU level, thanks to close collaboration with the European patient federations for diseases where organ transplants are relevant.
PHA continued to grow with their fellowship programme, which aims to improve communication between member associations.


The Dravet Syndrome European Federation was founded in 2014 by eight patient organisations in seven countries. They now work together to raise awareness and to fight the impact of Dravet Syndrome—also known as Severe Myoclonic Epilepsy of Infancy (SMEI)—on patients and their families."It is extremely important to us to receive this recognition. Personally for me EURORDIS is like my family. I attended the summer school 3-4 years ago and I have learnt so much from all that EURORDIS is doing. We are a new federation that has developed over the past 3 years. We created this federation with the determination of working on new treatments for Dravet, working in three pillars: Removing the barriers for research such as developing a new animal model to help facilitate treatment and how new drugs can be tested for Dravet. Digital transformation for our patients and preparing important and the right data for our clinicians, researchers, physicians and patients. And lastly collaboration between different multi-stakeholder groups. These are the 3 pillars in which we base our work." Julian Isla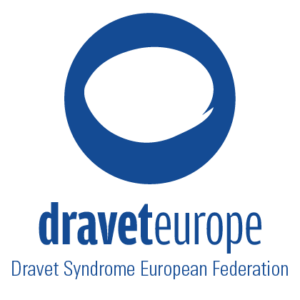 2016 Awardee: UNIQUE – The Rare Chromosome Disorder Support Group
UNIQUE has been a source of mutual support and self-help to families of children with a rare chromosome disorder since it was founded by Edna Knight MBE in the UK in 1984 as the Trisomy 9 Support Group. Starting with 1192 families, to now representing over 14,000 families world-wide in over 90 countries, UNIQUE as an organisation has worked hard to raise awareness of rare chromosome disorders to professionals and to the general public so that they too have an appreciation of the extraordinary challenges their members face. This incredibly well-deserved award serves to recognise the efforts and successes that have resulted from the hard work and determination of UNIQUE.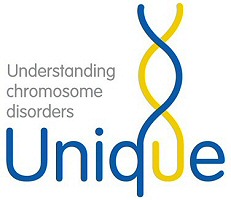 2015 Awardee: Children with SMA – Vitaliy Matyushenko
"Children with SMA" is a voluntary, non-profit foundation which has undertaken the incredibly difficult mission of supporting those affected by, or involved with, Spinal Muscular Atrophy (SMA) in Ukraine. Among genetic diseases, it is a leading cause of death among children under age two. For almost 10 years, Children with SMA has worked tirelessly on behalf of those who suffer from SMA, promoting knowledge around the disease and encouraging dialogue between legislators, doctors, researchers and patients. This incredibly well-deserved award serves to recognise the efforts and successes that have resulted from the hard work and determination of Children with SMA in Ukraine such as its contribution to the adoption of the law for Rare Diseases in Ukraine in April of this year and the foundation of the Ukrainian National Alliance.
2014 Awardee: Allianz Chronischer Seltener Erkrankungen
ACHSE represents 120 rare disease patient organisations in Germany and has been instrumental in strengthening the voice of rare diseases and turning Germany into one of the most committed Member States in the European Union for rare diseases in the fields of research, information, healthcare organisation and drug development. It has contributed to the progress NAMSE, which was presented to the German Health Minister in September 2013. The organisation is very active in raising awareness of rare diseases in Germany, having participated in Rare Disease Day since its launch in 2008, and by enlisting Eva Louise Köhler, the former First Lady of Germany, as an official patron of the organisation. ACHSE is exemplar of a valuable and effective platform for rare diseases, making them most deserving recipients of the EURORDIS Patient Organisation Award 2014.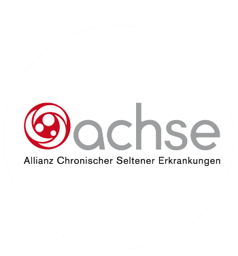 2013 Awardee: Alström Syndrome UK
Kay Parkinson is a unique leader who created an inspiring and exemplary patient organisation.  After losing her two children because of late diagnosis of Alström disease, she studied law in order to better defend her children's interests when she launched the patient organisation. One of the key achievements of Alström UK is the development of patient led, NHS funded multi-disciplinary clinics for Alström Syndrome.  Alström UK is a partner in the Euro-WABB project, an EU Rare Diseases Registry for Wolfram syndrome, Alström syndrome, Bardet-Biedl syndrome and other rare diabetes syndromes. The EURO-WABB Project is a collaboration of doctors, scientists and patient support groups from all over Europe. It is supported by the EU Directorate General for Health and Consumers (DG-SANCO) via its Executive Agency for Health and Consumers. The overall aim for this register is to be a key instrument to increase knowledge of these rare diseases, improve the lives of affected people through better management, and to develop clinical research.  Alström UK is recognised by the EURORDIS Patient Organisation Award for its long-term commitment and outstanding achievements for Alström Syndrome patients.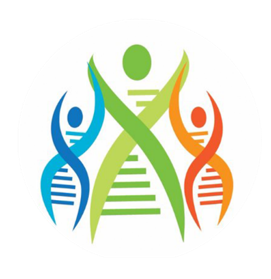 2012 Awardee: Association Française des Myopathies
In recognition for its unmatched support for rare disease patients organisations throughout France and to EURORDIS, as well as outstanding success increasing awareness, raising funds and widely supporting research.

EURORDIS Black Pearl Awards highlights