Holistic Care Award
This award is presented to a team of care professionals or of organisations that provide or support the provision of coordinated and holistic care, support and guidance to rare disease patients and their carers, involving patients as partners. Holistic care takes into account the 360º spectrum of health, social care, including the patient journey and everyday needs.
The winner is selected taking into consideration the following criteria:
Recognised excellence to improve patients outcomes
Multidisciplinary care team, including psychological support and social workers or a structured linkage to them
Case manager to coordinate care with the different specialists, follow up with care providers in the community, follow-up with social services and therapeutic education or other activities to empower patient autonomy.
Integrated care plans" / Health Plan / Life Plan targeting people living with rare diseases
Lead clinician who has the overall responsibility to ensure the coordination of medical care
Guidance about social services and education resources
Collaboration with patient organisations and volunteers to provide information, guidance and support to patients and carers, involved as partners in the service or the direct care.
2020 Awardee: EB-Haus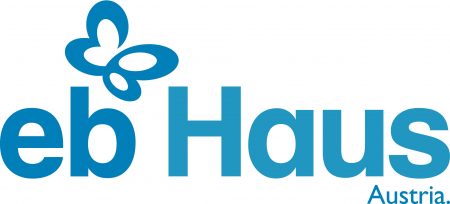 The Holistic Care Award 2020 recognises EB-Haus' holistic approach to delivering outstanding multi-disciplinary care for patients living with Epidermolysis Bullosa; from treating patients with the latest therapies, to educating clinicians and researching potential treatments for the years to come.
Thanks to its prestige and reputation as a world-leading facility, the EB Haus has welcomed "butterfly children" from all over Europe, and inspired the creation of similar centres which combine research with clinical care and training facilities in other countries.
EURORDIS Black Pearl Awards highlights