Professor Annemieke Aartsma-Rus (The Netherlands)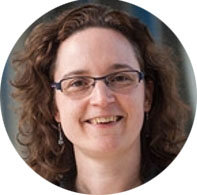 The Scientific Award recognises Professor Aartsma-Rus' exceptional achievements and dedication in the field of Duchenne Muscular Dystrophy (DMD).
She is widely recognised as a world leader in the field of DMD research, as a pioneer who led the path of antisense for others to follow, and as a prolific author of academic publications.
By sharing her expertise on numerous EU-funded projects, Professor Aartsma-Rus has demonstrated her total commitment to the rare disease community and to scientific collaboration at a European level.
EURORDIS Black Pearl Awards highlights