Claudia Crocione (Italy)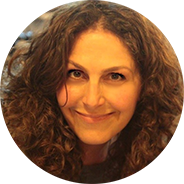 The EURORDIS Volunteer Award recognises Claudia Crocione's exceptional work as a patient advocate for HHT and the wider rare disease community, as well as her outstanding contribution to EURORDIS on a volunteer basis for many years.
We greatly appreciate her dedication to the CEF, her active advocacy as part of the ePAG, and her contributions to other EURORDIS activities such as the EMM Budapest and our webinar series.
Claudia's motivation to make a positive difference to the lives of people living with a rare disease is reflected in all of her activities, and she is a truly deserving recipient of this award.
EURORDIS Black Pearl Awards highlights