Dr. Vytenis Andriukaitis (Lithuania)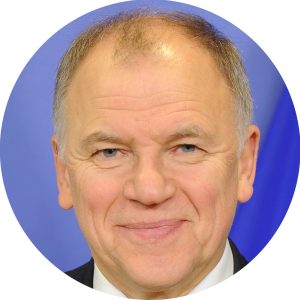 The Policy Maker Award recognises Dr. Andriukaitis' outstanding work and support of the rare disease community in his role as European Commissioner for Health and Food Safety 2014-2019.
During his tenure, Commissioner Andriukaitis supported significant developments to European policy, including the development and launch of the European Reference Networks and European Cooperation on Health Technology Assessment.
Dr. Andriukaitis has been a tenacious supporter of the added value of European action in public health, and a strong defender of meaningful patient engagement in all areas that have an impact on patients' lives.
EURORDIS Black Pearl Awards highlights