Dr. Daria Julkowska (France/Poland)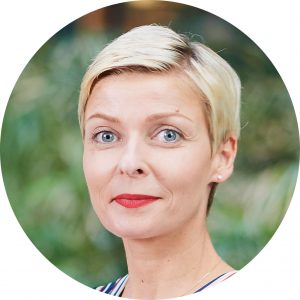 The European Rare Disease Leadership Award recognises the outstanding leadership and dedication Dr. Julkowska has shown to the rare disease community and the positive impact she has had on rare disease research and partnerships in Europe and beyond.
The Award acknowledges her commitment to our community within E-Rare, IRDiRC, and most notably as coordinator of the European Joint Programme on Rare Diseases. It is thanks to Daria's leadership that this ambitious yet game-changing research programme was successfully evaluated and funded, bringing together over 130 institutions in over 30 countries.
EURORDIS Black Pearl Awards highlights