For an individual who has demonstrated remarkable leadership in the field of rare diseases at a European level. Awardees are individuals who advocate for rare diseases and positively impact the community by educating decision makers, the public and the media and/or affecting policy and legislation through effective advocacy at the local, national and/or international levels to achieve positive change.
2020 Awardee: Dr. Daria Julkowska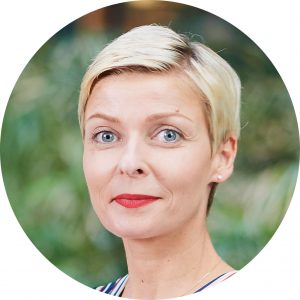 The European Rare Disease Leadership Award recognises the outstanding leadership and dedication Dr. Julkowska has shown to the rare disease community and the positive impact she has had on rare disease research and partnerships in Europe and beyond.
The Award acknowledges her commitment to our community within E-Rare, IRDiRC, and most notably as coordinator of the European Joint Programme on Rare Diseases. It is thanks to Daria's leadership that this ambitious yet game-changing research programme was successfully evaluated and funded, bringing together over 130 institutions in over 30 countries.
Awardee 2019: Prof. Till Voigtländer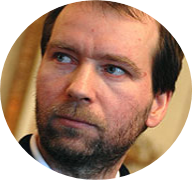 For his outstanding leadership and commitment to the rare disease community and the positive impact he has made on rare disease policy both in supporting national advocacy actions in Austria with Pro Rare Austria and on a European level as Co-Chair of the European Reference Networks Board of Member States.
This award acknowledges Prof. Voigtländer's commitment to rare diseases at the Clinical Institute of Neurology in Vienna, within the Austrian Ministry for Health and in support of patients, notably with ProRaris. His efforts in organising congresses and events to mobilise and bring together the leaders of individual patient organizations, which lead to the foundation and constitution of Pro Rare Austria, are exemplary. We also appreciate his important role as a communicator for the rare disease cause through countless talks and presentations on the topic both in Austria and abroad. Professor Till Voigtländer has been a key figure in advancing the rare disease across Europe and EURORDIS believes him to be a truly deserving recipient of this award.
2018 Awardee: Bruno Sepodes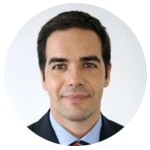 The Rare Disease Leadership Award 2018 is being deservedly presented to Professor Bruno Sepodes, an exceptional leader with international influence.
Currently Professor of Pharmacology and Pharmacotherapy at the Faculty of Pharmacy of the University of Lisbon, he develops his research in Pharmacology and Translational Medicine. Simultaneously, he is completing his final year as Chair of the Committee for Orphan Medicinal Products (COMP), and is a member of the Committee for Human Medicinal Products (CHMP) and of the Committee for Advanced Therapies (CAT) at the European Medicines Agency. His collaboration with the European Medicines Agency started as a member of the COMP in 2008 and followed as a member of the Patients' and Consumers Working Party during 2012. Bruno has exhibited his expertise further as an expert for the National Medicines Authority (INFARMED) and for the Veterinary General Directorate (DGV). Concerning the involvement in research projects, international collaborations include the William Harvey Research Institute (UK) and other relevant research institutes. A true leader in his field, Bruno has authored and co-authored over 70 scientific publications in international journals, and more than 100 scientific communications (on pharmacology, toxicology and therapeutics), presented to national and international scientific meetings. The EURORDIS European Rare Disease Leadership Award recognises Bruno's long-standing collaboration with the European Medicines Agency and indeed EURORDIS as well as his outstanding leadership and commitment to the importance of including patient advocates as equal stakeholders in all discussions and decisions.
2016 Awardees: Antoni Montserrat Moliner, Jarek Waligóra, Michael Hübel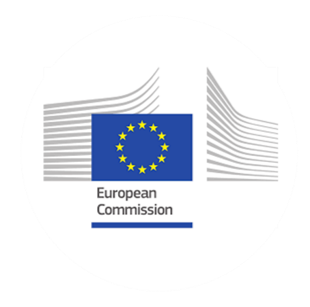 EURORDIS has decided to jointly present the European Leadership Award 2016 to three key pioneers from the Directorate General of Health and Food Safety (DG-SANTE) within the European Commission. Antoni Montserrat Moliner has championed patient engagement, particularly in his involvement in EUROPLAN and National Plans. Montserrat has driven encouraging actions in rare cancers, ensuring such patients can benefit from advances in both the cancer and rare disease fields. A clinical genetic paediatrician by training, Jarek Waligóra has tirelessly brought his medical expertise to his position of Policy Officer for rare diseases at the European Commission (EC). Waligóra specifically worked on the EC report on the implementation of the Council Recommendation on Rare Diseases, and has been pioneering in setting the policy agenda for the first and the current Rare Disease Joint Actions. Michael Hübel, Head of the Unit of Programme Management and Diseases at DGSANTE within the European Commission, has been instrumental in initiating and supporting policies around rare diseases, notably in the establishment of the Commission Expert Group on Rare Diseases and the Commission Expert Group on Cancer Control.
2015 Awardee: Professor Josep Torrent-Farnell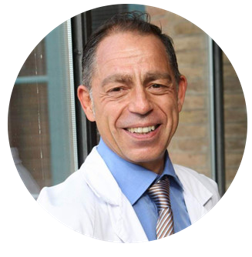 Professor Josep Torrent-Farnell is a qualified Pharmacist and a specialist in Internal Medicine, and is a member of the Scientific Advice Working Party (SAWP) at EMA, Professor of Clinical Pharmacology and Therapeutics at the Autonomous University of Barcelona, and former Director General of the Fundació Doctor Robert, Advanced Centre of Services and Training for Health and Life Sciences. Josep has consistently demonstrated extraordinary leadership in the field of rare diseases, beginning with his membership of the Committee for Orphan Medicinal Products (COMP) at the European Medicines Agency in 2000 where he later went on to serve as First Chairperson for 6 years. He is also a member of the European Task Force for Rare Disease (DG SANCO). EURORDIS is delighted to present Professor Torrent-Farnell with the European Rare Disease Leadership Award as a symbol of his tireless devotion to, and his pioneering leadership of, the rare disease community. Not only has he determinedly supported the promotion of orphan drugs at conferences around Europe and the World but he has been instrumental in encouraging dialogue between EMA and FDA, was key to the creation of the Catalonian Alliance of People with Rare Diseases and became the 1st Chairperson of the Therapeutic Scientific Committee of IRDiRC. Josep continues to be a long-standing supporter of EURORDIS and the projects we undertake such as the Summer School and the Round Table of Companies Workshops and participates in collaborations with over 70 patient organisations.
2014 Awardee: Paola Testori Coggi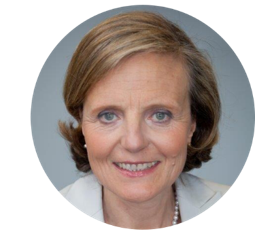 Paola Testori Coggi, biologist by education, was nominated as Director General for Health and Consumer Protection at the European Commission in 2010. In this position, she has facilitated European cooperation in the field of rare diseases through several important steps. For instance, the approval of the rare disease priority within the Health for Growth Programme; the adoption of a fundamental piece of legislation to facilitate patient mobility through the Directive on Patients' Rights in Cross-border Healthcare, crucial for rare diseases patients; as well as by taking the responsibility for the European Medicines Agency within her Directorate General.
2014 Awardee: Professor Guido Rasi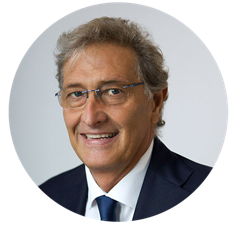 Professor Guido Rasi MD became Executive Director of the European Medicines Agency (EMA) in 2011 and has been pivotal in increasing the transparency of the agency's work. He has encouraged more dialogue between patients, heads of scientific committees, and health technology assessment (HTA) bodies, and promotes access to clinical trial data. Professor Rasi's overarching leadership and drive for collaboration between all rare disease stakeholders has undoubtedly facilitated the road to the authorisation of orphan products in Europe.
2013 Awardee: Dr Ruxandra Draghia-Akli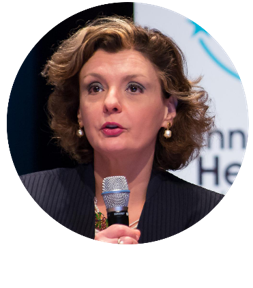 Dr Draghia-Akli is Director of the Health Directorate at the Research & Innovation DG of the European Commission. She received an MD from Carol Davilla Medical School and a PhD in human genetics from the Romanian Academy of Medical Sciences. She also completed a doctoral fellowship at the University of Rene Descartes in Paris and a postdoctoral training at Baylor College of Medicine (BCM), Houston, Texas, USA, where she was also part of the faculty. She served as Vice-President of Research at VGX Pharmaceuticals (now Inovio) and VGX Animal Health. Her research activities have focused on molecular biology, gene therapy and vaccination. She is a global leader in the field of nucleic acid delivery for therapeutic and vaccination applications. Dr Draghia-Akli has demonstrated her commitment to research in the field of rare diseases via the framework programme FP7 and her unique leadership when launching the International Rare Disease Research Consortium (IRDiRC). The ambitious goal of this International Consortium is to develop 200 new therapies for rare diseases and the means to diagnose the most rare diseases by the year 2020.
EURORDIS Black Pearl Awards highlights