Company Award for Health Technology
For any company working in the field of technology developing medical devices, IT platforms, health apps, or diagnostic tools aiming to improve the lives of people living with a rare disease.
The winner is selected on the basis of the following criteria:
The positive impact on the daily lives of patients and their carers
The extent to which the technology enables a quicker/more accurate diagnosis
The extent to which the technology helps better to identify or design the final outcomes for patients
The extent to which the technology generates more valuable data and enables the collection of real-world evidence
The extent to which the technology allows more patients to be reached, especially those who live in areas where there is little to no infrastructure for rare diseases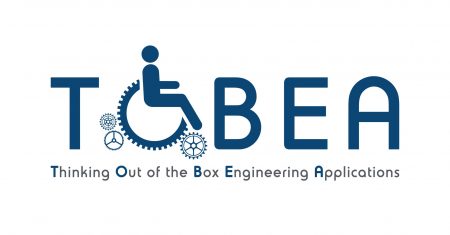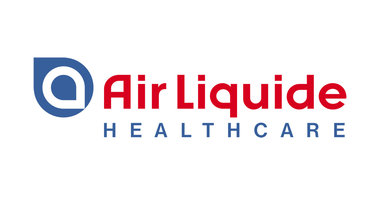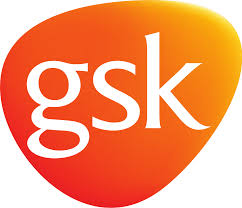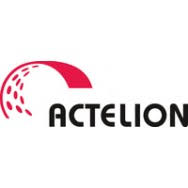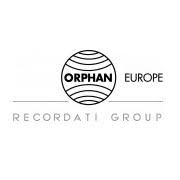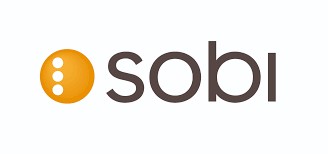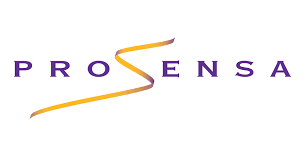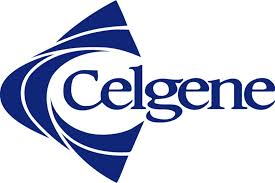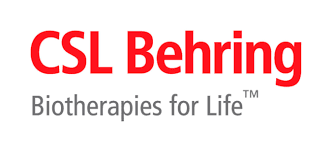 2022 Awardee: Aparito

The EURORDIS Company Award for Health Technology commends Aparito as a company at the forefront of innovative technologies that report patient experiences accurately. By placing patient needs at the heart of the solution, Aparito's expertise facilitates medicines development and contributes to addressing complex regulatory challenges. Aparito's collaborative approach, working across rare diseases and alongside patient organisations, clinicians as well as sponsors, also deserves recognition. With the ever-increasing pace of developments in science and technology, Aparito's remarkable journey in the field of remote patient monitoring is testament to the potential of digital solutions to profoundly impact the delivery of healthcare for people living with a rare disease.
2021 Awardee: Epihunter
The EURORDIS Company Award for Health Technology celebrates Epihunter for creating an affordable and accessible digital solution that helps people with absence epilepsy to live more confident, fuller lives and provides clinicians and researchers complete and accurate data to improve care.
The award also recognises Epihunter's innovative approach which contributes to raising much-needed awareness on a silent and invisible condition that is all too often misunderstood.
2020 Awardee: Tobea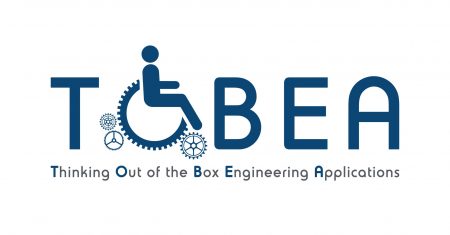 The Company Award for Health Technology recognises TOBEA's unique SEATRAC device, which facilitates access to outdoor water activities for people with limited mobility.
Rare disease and accessibility requirements are often closely linked, and this award celebrates TOBEA's technological solution which promotes well-being and equal access by allowing people to enjoy autonomous access to the sea.
2019 Awardee: Air Liquide
For Air Liquide's longstanding commitment to the development of life-changing respiratory devices and services, benefiting the lives of many people living with a rare disease at an international level.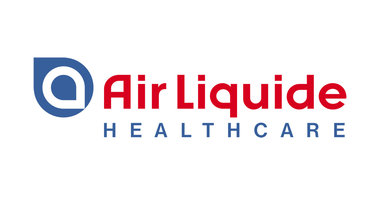 EURORDIS truly appreciates the Company's continuous innovation, providing technological solutions and essential medical equipment to improve the lives of patients in hospitals, clinics, and at home. The Award also recognises Air Liqiude's collaborative work with healthcare professionals and international research centres of excellence in order to meet patients' needs and promote advances within the healthcare environment.
2017 Awardee: GlaxoSmithKline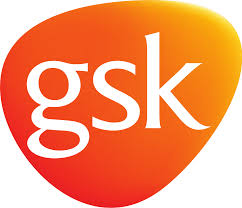 Since 2010, GSK has designated rare diseases as one of its coretherapeutic areas. In 2016, GSK brought to market an innovative gene therapy to treat patients with the rare disease adenosine deaminase severe combined immunodeficiency syndrome (ADASCID). "It is a huge privilege and a great honour, as well as humbling to accept this award on behalf of GSK. Since coming into the rare disease universe, I have felt overwhelmed by the welcome that you get, that everyone has a single-minded goal which is all around patient treatment and patient outcome. You don't have to look very far to be inspired in this world. This award goes to all the people who have the courage, determination and focus, and who put in all their energy to make a change for all people living with severe rare disease. And of course to all the patients and families who drive us each day."
Martin Andrews
2016 Awardee: Actelion, Switzerland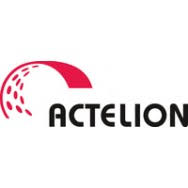 Established in 1997, Actelion focuses on the discovery, development and commercialization of innovative drugs for diseases with significant unmet medical needs. The Company has, in particular, made a difference for pulmonary arterial hypertension (PAH) in Europe and globally. Actelion's pipeline reflects continued
commitment to address unmet medical needs, and they have engaged with and supported patient organisations since their founding. An Emerald member of the EURORDIS Round Table of Companies (ERTC), Actelion has supported several key EURORDIS initiatives, including: the EurordisCare survey, EURORDIS Membership Meetings, and the Black Pearl Evening, which helps make possible EURORDIS' actions to end isolation of people living with a rare disease, empower leaders of the rare disease patient community, and raise awareness of all rare diseases.
2015 Awardee: Pfizer, Inc.
Pfizer is one of the world's premier pharmaceutical companies, and has demonstrated commitment to the rare disease cause - with 22 approved products to treat rare diseases worldwide including 4 in Europe. In 2010, Pfizer established its own Rare Disease Research Unit (RDRU), with the objective of taking an innovative and collaborative approach to the development of new medicines to create novel therapeutics across the spectrum of rare diseases. The current pipeline includes clinical and pre-clinical programmes in several rare diseases including sickle cell disease, haemophilia, muscular dystrophies, cystic fibrosis, and more. Through this award, EURORDIS recognises the role major pharmaceutical companies can play in the development of, and ensuring access to, innovative treatments for rare disease patients. The award also encourages companies to maintain a high level of corporate social responsibility by reassessing the value of medicines today so as to ensure that unmet medical needs are covered in the development of new treatments.
2014 Awardee: Orphan Europe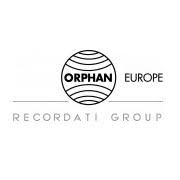 Orphan Europe, forming part of the Recordati group, has 25 years' experience in bringing orphan medicinal products to the market. Seven orphan products produced by Orphan Europe have been authorised to date and this rich portfolio of successful treatments is supported by the robust pipeline of medicines in development. Orphan Europe's support in the development of European Reference Networks EuroWilson, EPNET, E-IMD, E-HOD has helped to provide European guidelines for best care and treatment of rare disease patients. Strong alliances with patient organisations mark the central point of Orphan Europe's platform for therapy development, working alongside patient organisations for cystinosis, renal genetic diseases (AIRG), metabolic diseases and porphyrias.
Orphan Europe also consistently supports networking and capacity-building for rare disease patient advocates via the EURORDIS Membership Meeting.
2014 Awardee: Sobi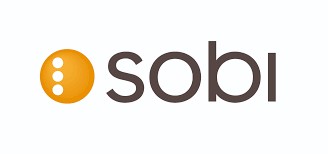 Sobi, an international healthcare company dedicated to rare diseases, focuses on developing innovative treatments across four key therapeutic areas: haemophilia, inflammation/ autoimmune diseases, inherited metabolic diseases and oncology. Sobi is particularly sensitive to the need for targeted treatments that are accessible to paediatric populations. Sobi's track record of creating successful dialogue with patient communities demonstrates their objective for a transparent and progressive rare disease framework. Sobi is represented on several European Union committees such as the Commission Expert Group on Rare Diseases (replacing the EUCERD) and the working group on Mechanism of Coordinated Access to Orphan Medicinal Products (MOCAOMP). This award recognizes the excellence and consistency of Sobi's work in the rare disease community.
2013 Awardee: Prosensa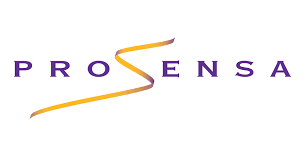 Prosensa has achieved several Orphan Drug designations and developed an impressive clinical portfolio in the short time since its founding in 2002. With the Company's commitment to "develop innovative, RNA based therapeutics to fill unmet medical needs for patients with genetic diseases," Prosensa has the potential to make a life changing difference for people living with rare diseases. Prosensa currently has several compounds in development for treating Duchenne Muscular Dystrophy (DMD), including a development in collaboration with GlaxoSmithKline for the development and commercialization of RNA based therapeutics for DMD. Prosensa has established partnerships with the patient community through strategic partnerships with muscular dystrophy focused patient organisations, including EURORDIS Members Duchenne Parent Project, Aktion Benni & Co e.v., and the AFM (French Muscular Dystrophy Association).
2013 Awardee: Celgene Corporation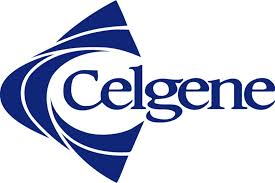 Since its inception in 1986, Celgene's leadership in the research, discovery, development and marketing of treatments for rare cancers has significantly improved conditions for rare disease patients. Their steadfast and significant reinvestment in research and development place it in a position to make a life-changing difference for thousands more rare disease patients in the future. The Company's commitment to innovation is reflected in the more than 200 clinical trials underway worldwide using compound developed at Celgene. Celgene has created Celgene Patient Support® to assist patients worldwide in accessing products the Company has marketed in their respective countries. Celgene has a longstanding, supportive relationship with EURORDIS and other patients organisations in Europe and internationally. Most notably, the company supported  the pilot and growth of RareConnect: the Online Patients Communities Project, which enables people
affected by rare diseases to form communities across languages and geographic barriers.
2013 Awardee: Genzyme, a Sanofi Company

Genzyme is a pioneer in researching, developing and marketing medicinal products for patients living with diseases. Now part of Sanofi, Genzyme, a Sanofi Company continues to offer hope to people living with genetic diseases, endocrine and cardiovascular diseases. Strategies to increase access to Genzyme products include free drug programs and humanitarian initiatives. Genzyme began this practice in 1999, establishing the Gaucher Initiative, a humanitarian partnership to provide the Company's first product to Gaucher disease patients in developing countries. The Company is currently one of four co-funders of EURORDIS' work in the EpiRare project, a three-year project designed to address the need for rare diseases registration throughout Europe. Genzyme is also a long-time sponsor of EURORDIS Membership Meetings and an Emerald Member of the EURORDIS Round Table of Companies.
2012 Awardee: CSL Behring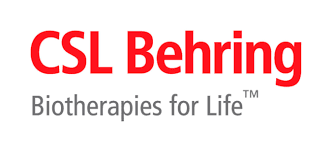 In recognition of the Company's longstanding commitment to rare disease patients, and most recently for its advances to benefit people living with primary immunodeficiency diseases and secondary immune-deficiencies.
2012 Awardee: Sigma Tau Pharmaceuticals, Inc

In recognition for being an early leader in developing medicines for rare diseases and for remaining an exemplary partner in the rare disease community.
2012 Awardee: Shire

In recognition to Shire's pioneering initiatives, particularly for patients with Hunter Syndrome and Gaucher Disease, and for the company's on-going commitment to people living with rare diseases throughout Europe.
EURORDIS Black Pearl Awards highlights