1st prize
Our Way
Lenny was born with a rare congenital malformation of the esophagus called Esophageal Atresia (EA). He has other, even rarer, complex complications, has experienced life-threatening episodes and after many surgeries, he still can't eat and lost the ability to walk. Lenny lives with his family in Southern Germany and the picture was taken in 2017.
Photographer: Nicole Traubenek (Lenny's mother)
2nd Prize
Philipp & Moritz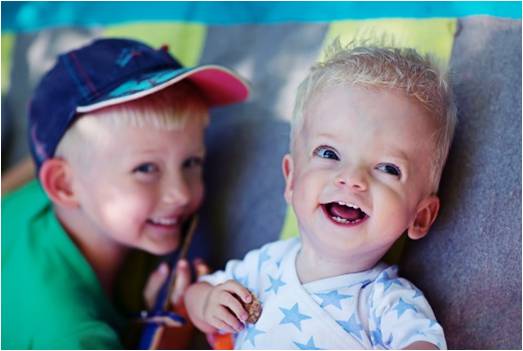 This cute little hero with brittle bone disease (osteogenesis imperfecta) has paid more visits to the hospital  and touched more lives than most of us ever will.
Country: Germany, Year of photo: 2016, Photographer: Conny Wenk
3rd Prize
Unsung Heroes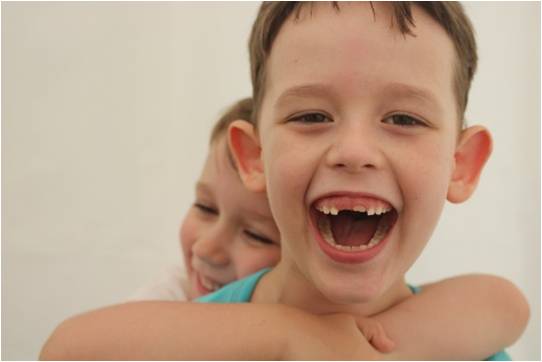 Living with a rare disease can be desperately isolating for patients and families. The power of the love between siblings is immeasurable. They are the unsung rare disease heroes and their comforting hugs, support and humour bring the lightest moments in rare disease life, and remind us all to keep smiling. Raife here pictured giving his brother Eddison a loving hug captures the power of Sibling Love and the joy it brings.
Xeroderma Pigmentosum – Taken during summer 2017, in Kent, UK
Runners-up
Freedom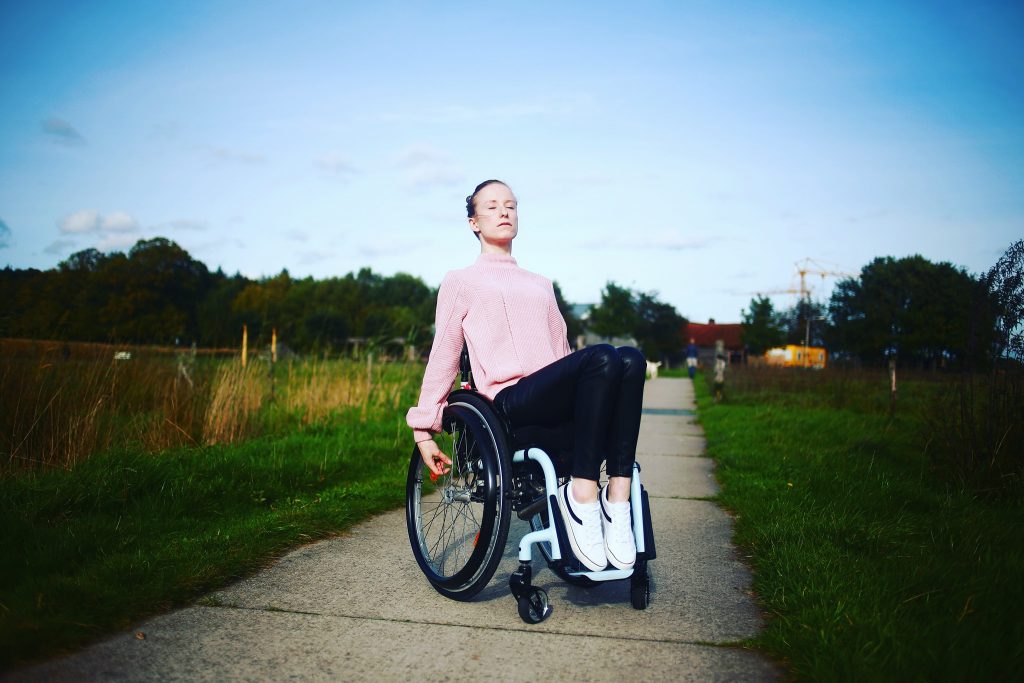 I used to be an avid photographer before my rare disease took over my life. After years of barely taking any photos I decided to not hold myself back any longer. Taking photos in my wheelchair was a huge step and it made me feel uncomfortable. In this moment I felt free and empowered to be taking photos again and not letting my wheelchair stop me.
Person photographed/photographer: Iris Slootheer
Rare Disease: Ehlers-Danlos Syndrome, Chronic Paroxysmal Hemicrania, Cluster Headaches
Country: Netherlands
Year taken: 2017
A Sisters love
Shelby & Taylor
Rare disease: Angelman Syndrome
Country: Deptford, NJ, USA
Taken on 2 12/2017
Photographer: Krista Marie Rogers