The 2021 awardees will be announced gradually as we get closer to the event.
This year for the first time ever, the Young Patient Advocate, the Visual & Audio Media and the Written Media awards will be open to a public vote.
Stay tuned on this page and on our social media channels to find out the names of the awardees and finalists!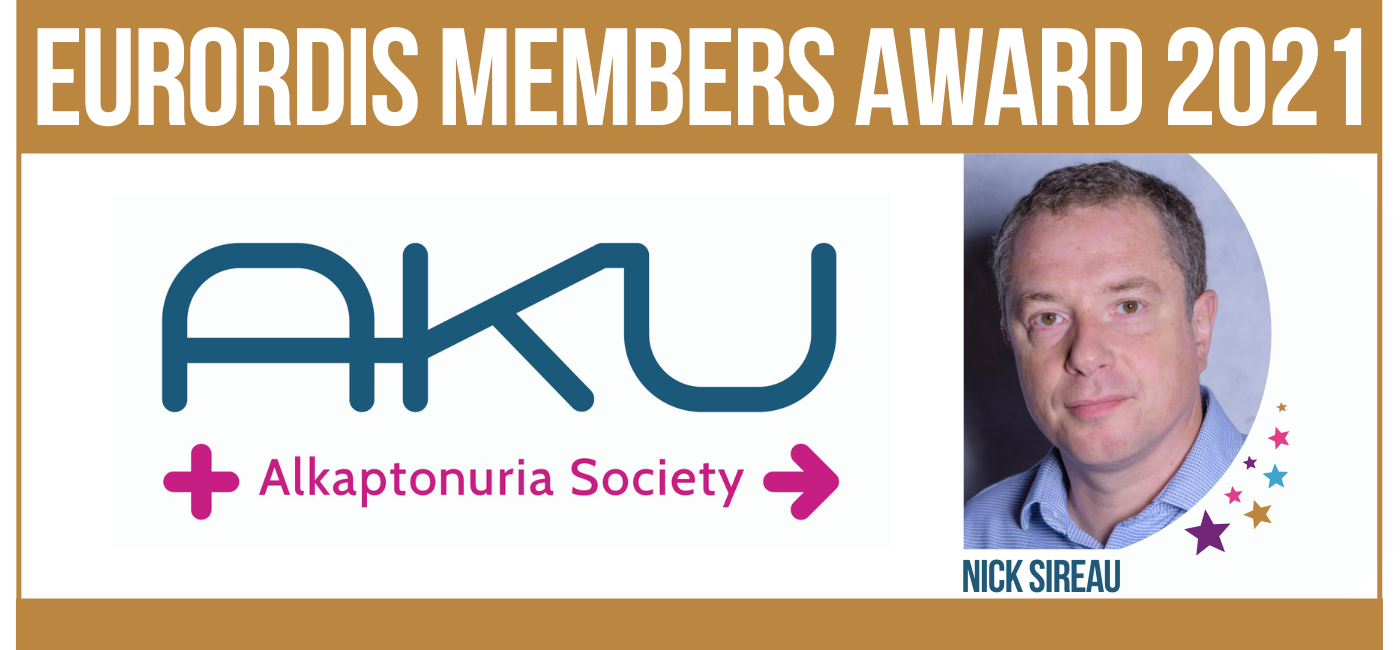 The 2021 EURORDIS Member Award recipient is AKU Society for their 17 years of outstanding advocacy and research in the rare disease field. It acknowledges the organisation's groundbreaking achievements in the rare disease community, such as DevelopAKUre and Patient-Centricleadership.
The award also recognises Nick Sireau's exceptional work, determination and contributions as an individual. Thanks to his and the AKU Society's action, a life-changing treatment is now available to patients in Europe. 
We would like to thank everyone for the hundreds of quality nominations we received!
Although we would love to be able to award all of the stars, we must limit the number of awardees each year to 12 categories, appointed by the EURORDIS Board of Directors.
Learn more about the great accomplishments and stories of the EURORDIS Black Pearl Awards Recipients from 2012 until 2020.