EURORDIS social media finalists 2022
The brand new Award category for Social Media is now open to public vote!
You can learn more about our three finalists and VOTE for your favourite one BELOW.
The winner will be announced at the live EURORDIS Black Pearl Awards Ceremony celebrating the amazing achievements of people living with a rare disease on 8th February (from 18:00 CET).
REGISTER NOW to attend the FREE ONLINE CEREMONY.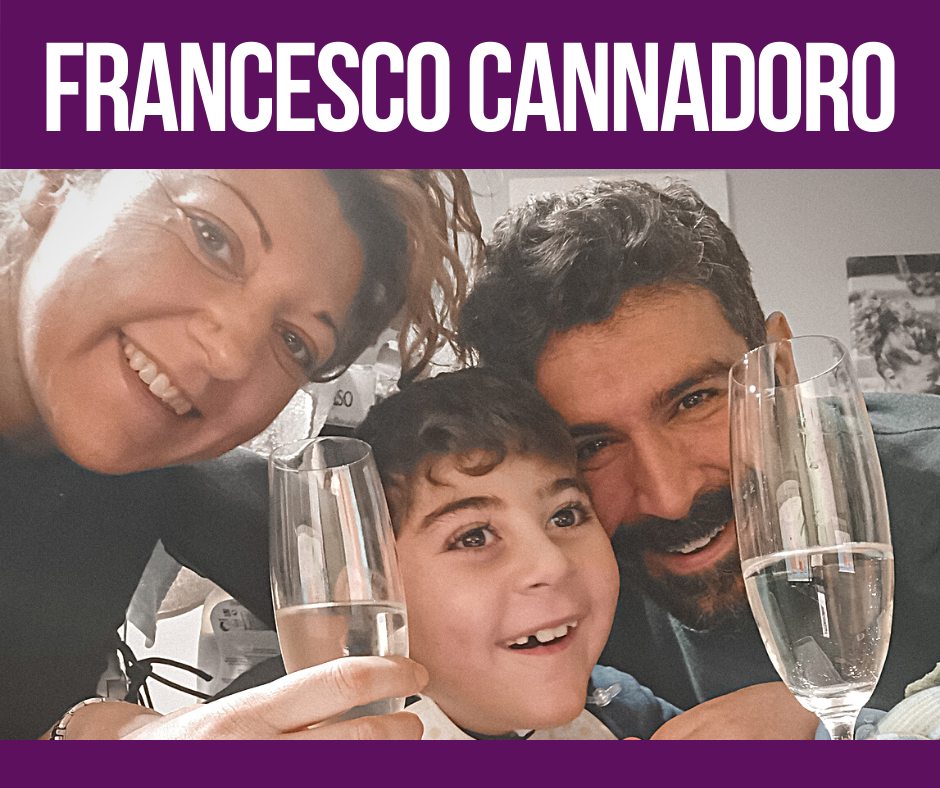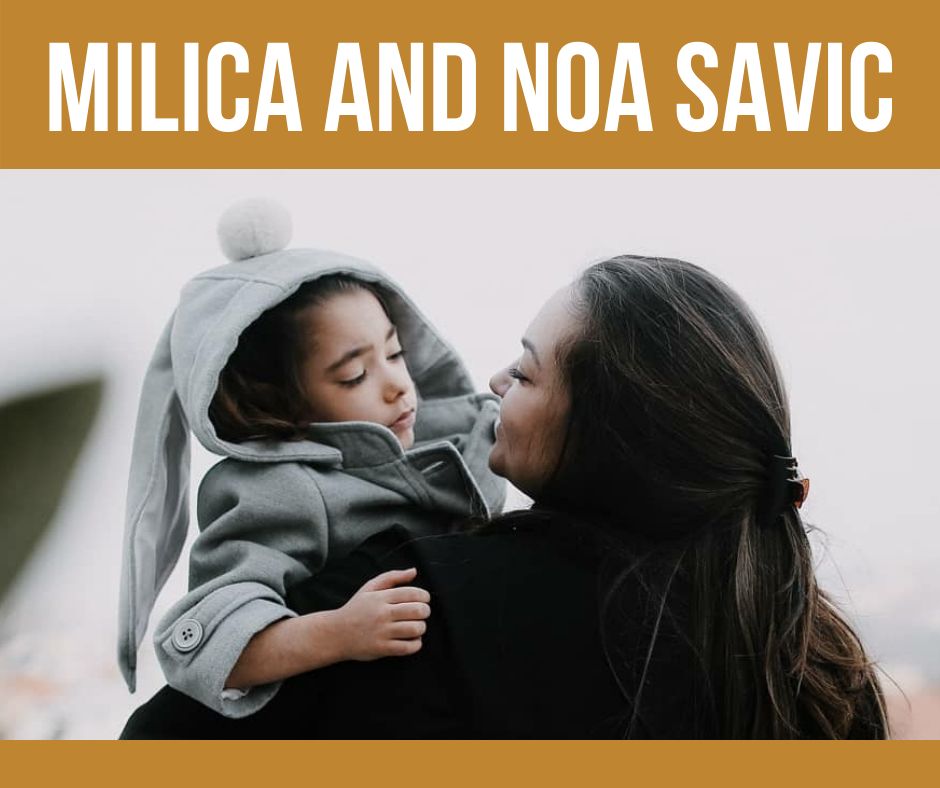 Milica is the mother of Noa, a little hero and an amazing little girl from Serbia. Noa was born prematurely at 26 weeks, weighing only 700grams. Due to the complications after her birth, she had 3 brain bleeds, and they developed into an extreme Hydrocephalus that left 80% of her brain damaged. Up to now, Noa has had 18 brain surgeries, and she has had other diagnoses due to hydrocephalus, like severe epilepsy and cerebral palsy, and about 10 more diagnoses. But Noa never let her rare condition dictate her life. She is now 9 years old, almost walking, she still has to learn how to talk but she knows gestures and understands a lot now, even though the diagnoses said she had less then 1% chance to live she is making her 1% mean more than it ever could mean.
Through social media (Instagram platform mainly) Milica tries to educate and bring people closer to what life is like with a child with special needs. There is no room for negativity on their page, instead you will only find inspirational experiences, cute stories and Noa's everyday life. Noa's story provides a source of inspiration for anyone reading it. Milica shares Noa's story but she insists that she will only do so until Noa "finds her own voice and continues to inspire others with her own words".
Learn more about Milica and Noa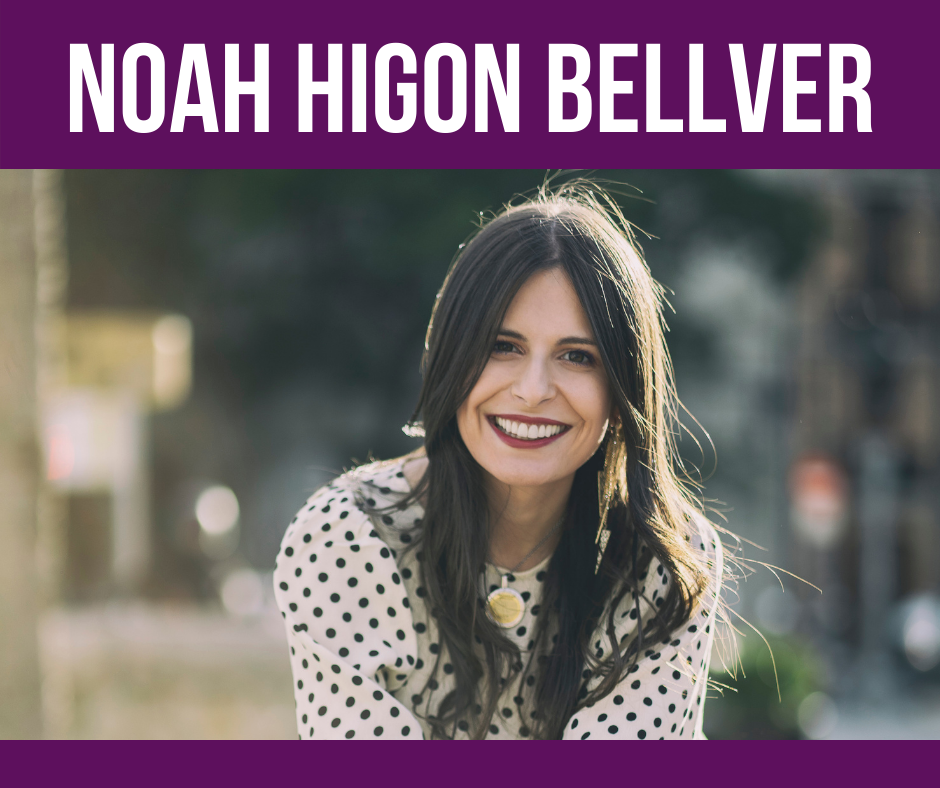 EURORDIS Black pearl awardees 2022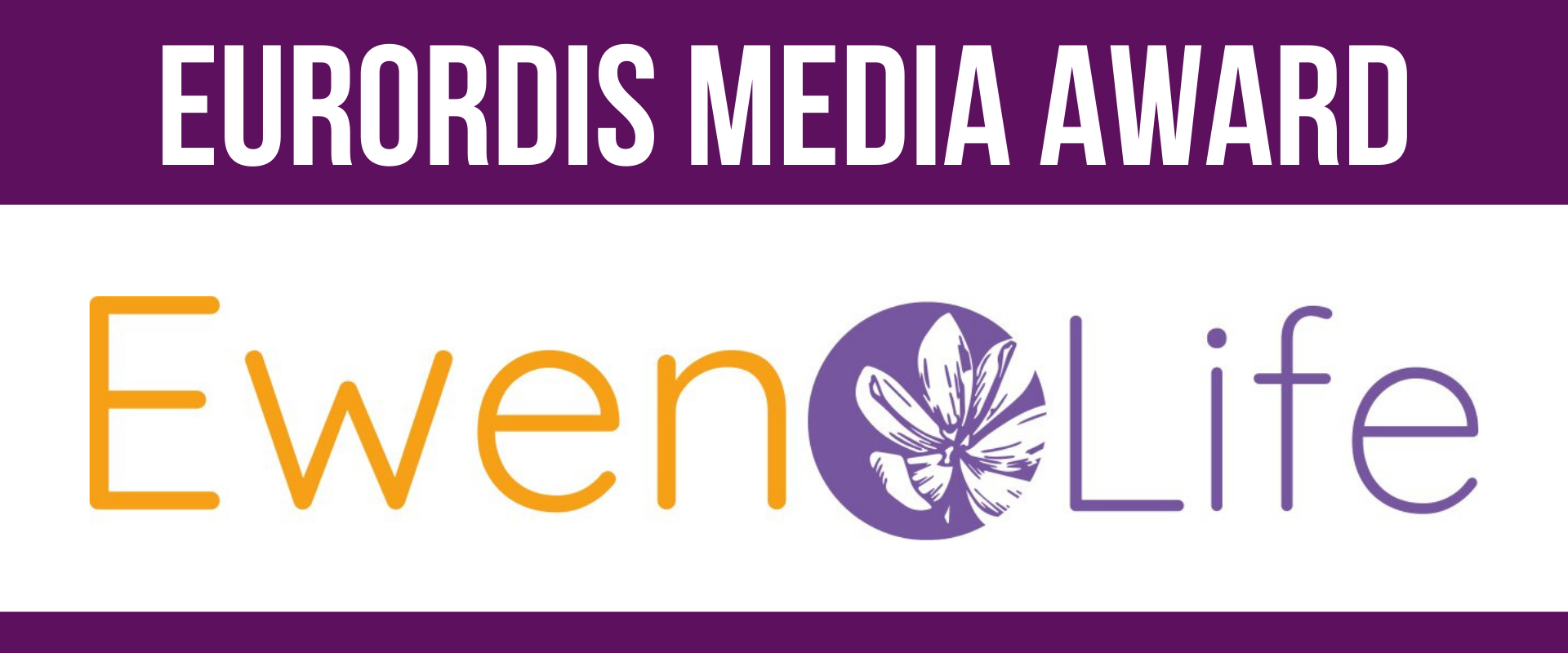 The EURORDIS Media Award is awarded to the EwenLife on-demand video platform for offering all people living with a rare disease and their families free accessible online tools to break through the sense of isolation frequently going hand in hand with rare diseases. The platform hosts videos where patients, parents and care givers talk about how rare diseases affect their everyday life - and share some personal tips or advice. What is also noteworthy about the project is the abundant sense of optimism which is prevalent in the interviews, seminars/web series and filmed testimonies the platform hosts. The award also recognises the needs of people living with a rare disease and brings them to the attention of a large audience as well as simultaneously forging bonds of solidarity among the rare disease community.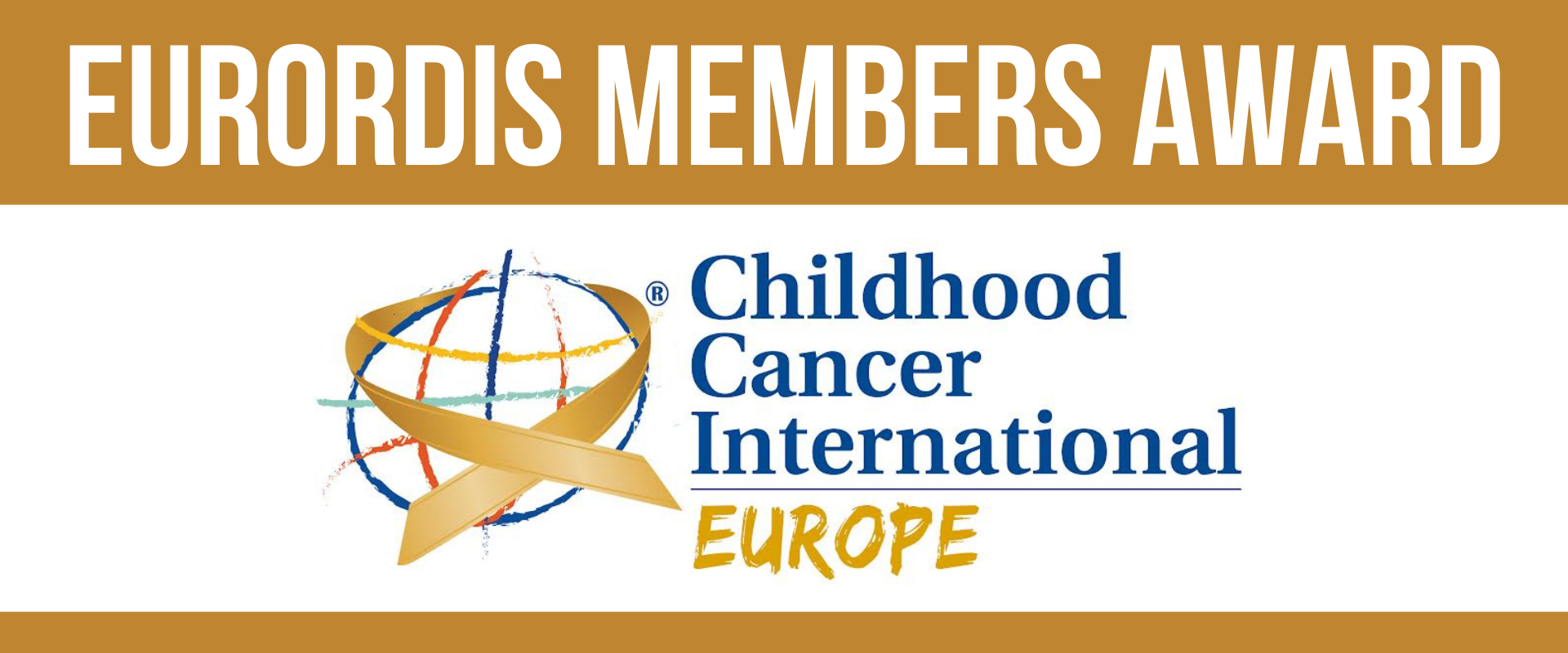 The Members Award is awarded to Childhood Cancer International Europe (CCI-E) for their outstanding advocacy of childhood cancers on a national and international level. This award acknowledges the organisation's active commitment to fulfilling their role as patient advocates and patient representative in the European Reference Network for Paediatric Cancer (PaedCan), in several European committees and platforms and several EU projects such as the EU Joint Action on Rare Cancers, Harmony, PanCare and Accelerate. Thanks to the work of CCI-E and their collaborations with local and international partners they have enhanced the ability of many medical professionals and health workers to recognise the early signs of childhood cancer enabling them to make accurate and early diagnoses. This award recognises that CCI-E is at the forefront of the establishment of an 'EU network of youth cancer survivors' while standing shoulder to shoulder with rare adult cancer patients' community.
Learn more about Childhood Cancer International Europe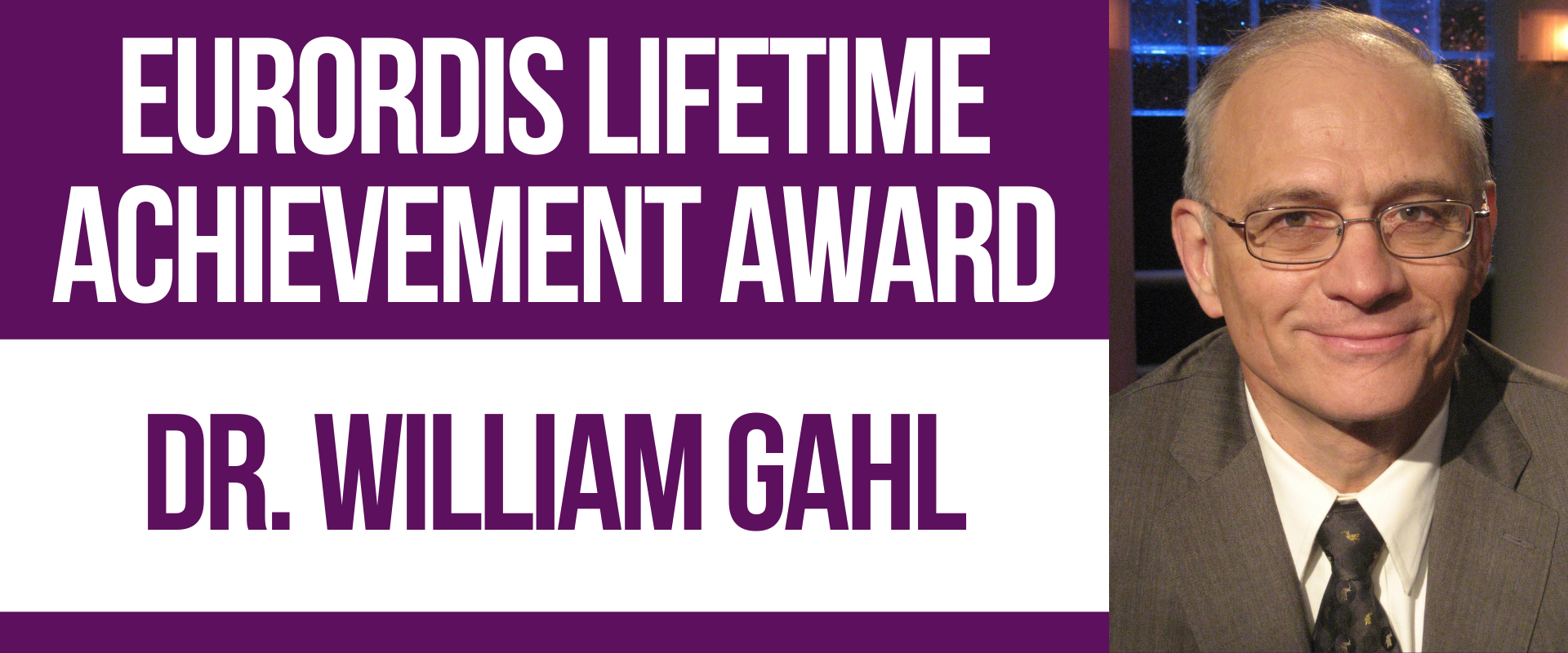 The EURORDIS Lifetime Achievement recognises the lifelong dedication Dr. Gahl has shown in addressing the needs of people living with a rare and undiagnosed disease. With this award, we would like to acknowledge the key role he has played in the creation of the Undiagnosed Diseases Network (UDN) within the National Institutes of Health, a programme that has played an essential role in discovering many new genetic disorders. His unwavering support of the rare and undiagnosed disease cause and his patient-centred approach is demonstrated by the leadership role he played in the development of the International Network on Undiagnosed Diseases (UDNI). The programme provides an admirable example of an international institution which brings together the undiagnosed community at the global level and creates a structure and forum to exchange on undiagnosed cases for clinicians working worldwide.
Dr Gahl is world-leading researcher and expert in rare metabolic disorders, publishing more than 450 peer-reviewed papers. He is a leading expert for cystinosis and was instrumental in getting approval of the first treatment for cystinosis. Additionally, this award also recognises the discoveries made by Gahl's lab of the genetic bases of gray platelet syndrome, Hartnup disease, arterial calcification due to deficiency of CD73, 3-methylglutaconic aciduria type III, 3 types of HPS, and neutropenia due to VPS45 deficiency.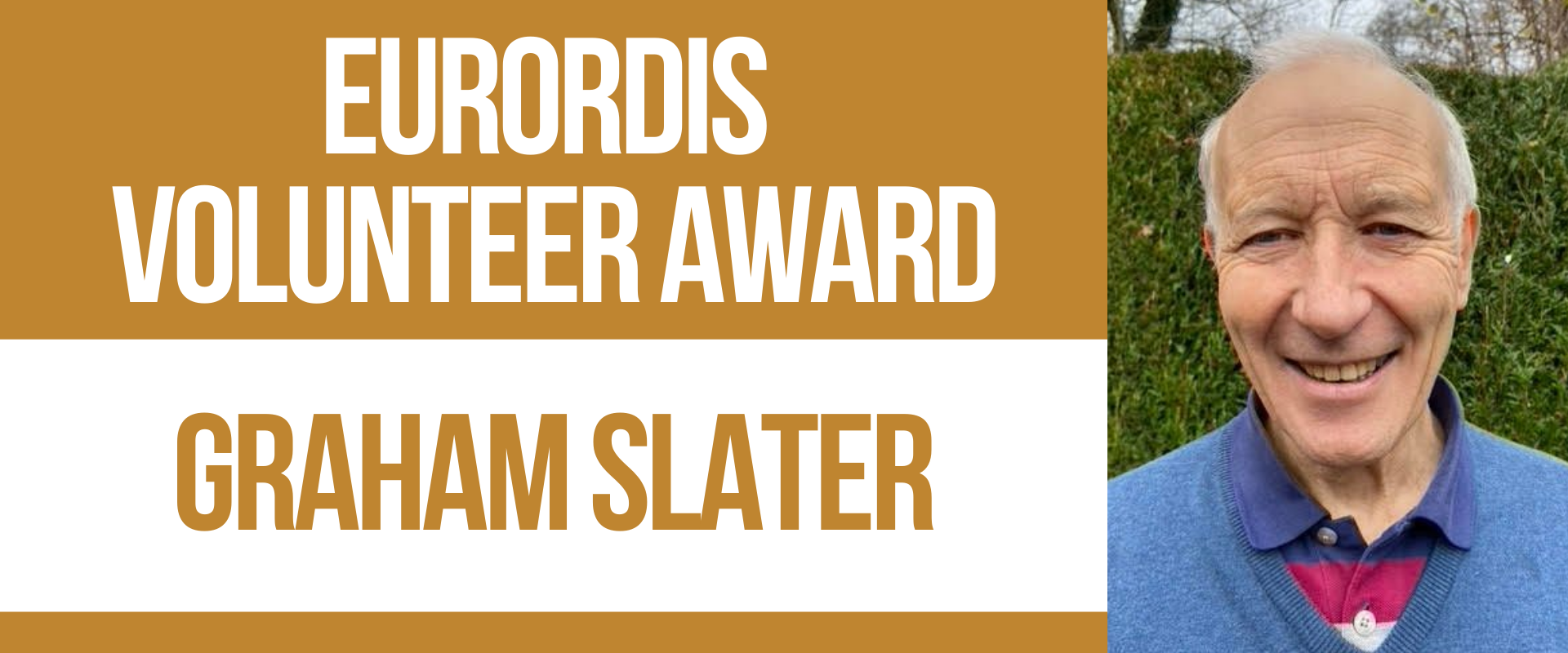 The EURORDIS Volunteer Award recognises the outstanding contributions and dedication Graham Slater has shown to the rare disease community and to EURORDIS as a volunteer over the years. It acknowledges his incredible commitment to rare diseases and his work with TOFS, the Esophageal Atresia Global Support Group (EAT), European Reference Network for rare Inherited and Congenital (digestive and gastrointestinal) Anomalies (ERN ERNICA) and different EURORDIS working groups.
The award also recognises Graham's long commitment to international collaboration in the rare disease domain, his leadership and drive to ensure that all rare disease patients, regardless of where they live, can benefit from the sharing of good practices and the development of new surgical techniques and improved life-long after-care.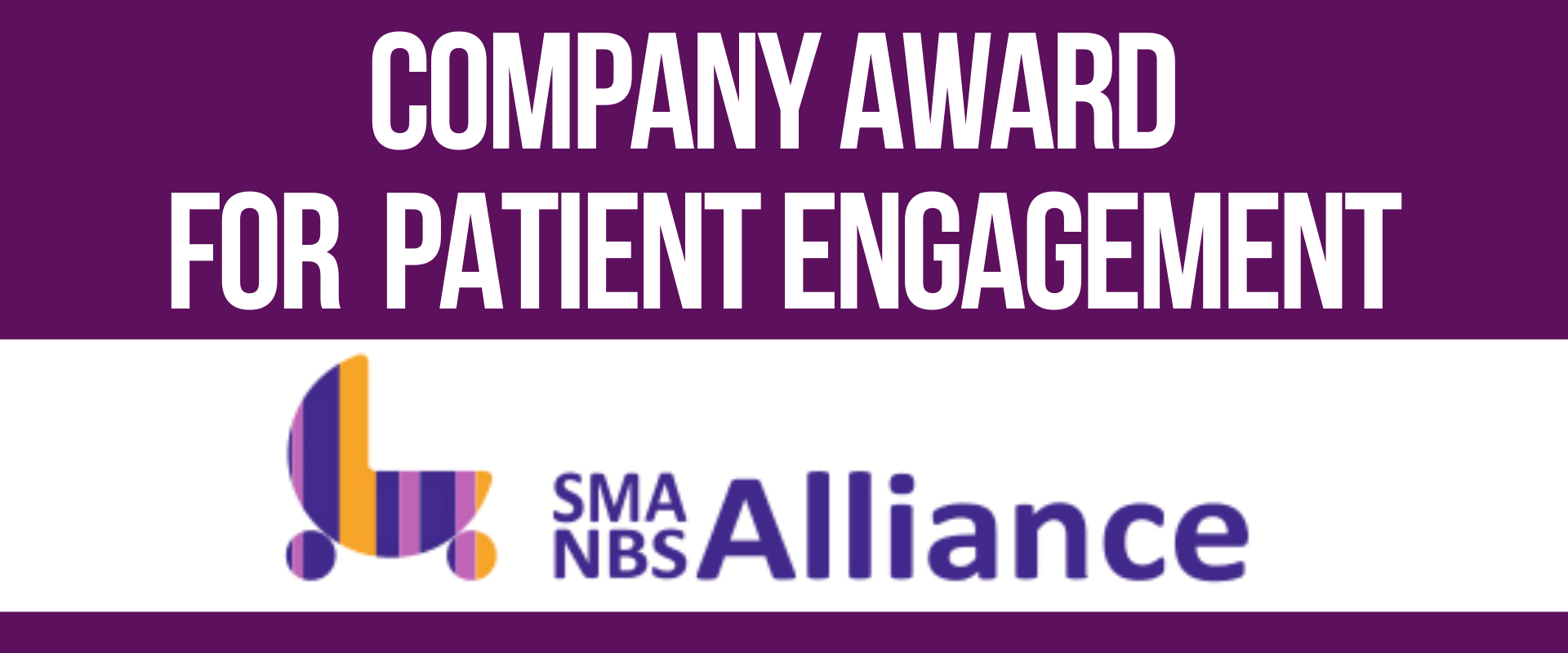 The EURORDIS Company Award for Patient Engagement recognises the collaborative effort of the companies involved in the European Alliance for Newborn Screening in SMA to ensure that newborn screening programmes in all European countries diagnose all newborn children with SMA. This close collaboration reinforces the demand of the rare disease community for a harmonized approach to newborn screening in Europe. The achievements of the Alliance, which is succeeding in creating much-needed awareness and momentum towards an accelerated implementation of newborn screening for SMA in an ever-growing number of European countries, merits acknowledgement. The Award also recognises how the Alliance has set a model example which has the potential to encourage similar initiatives across other rare diseases. EURORDIS truly appreciates the companies' mutual engagement with patient advocates and multiple stakeholders around a single cause, which further reflects their commitment for and solidarity with the rare disease community.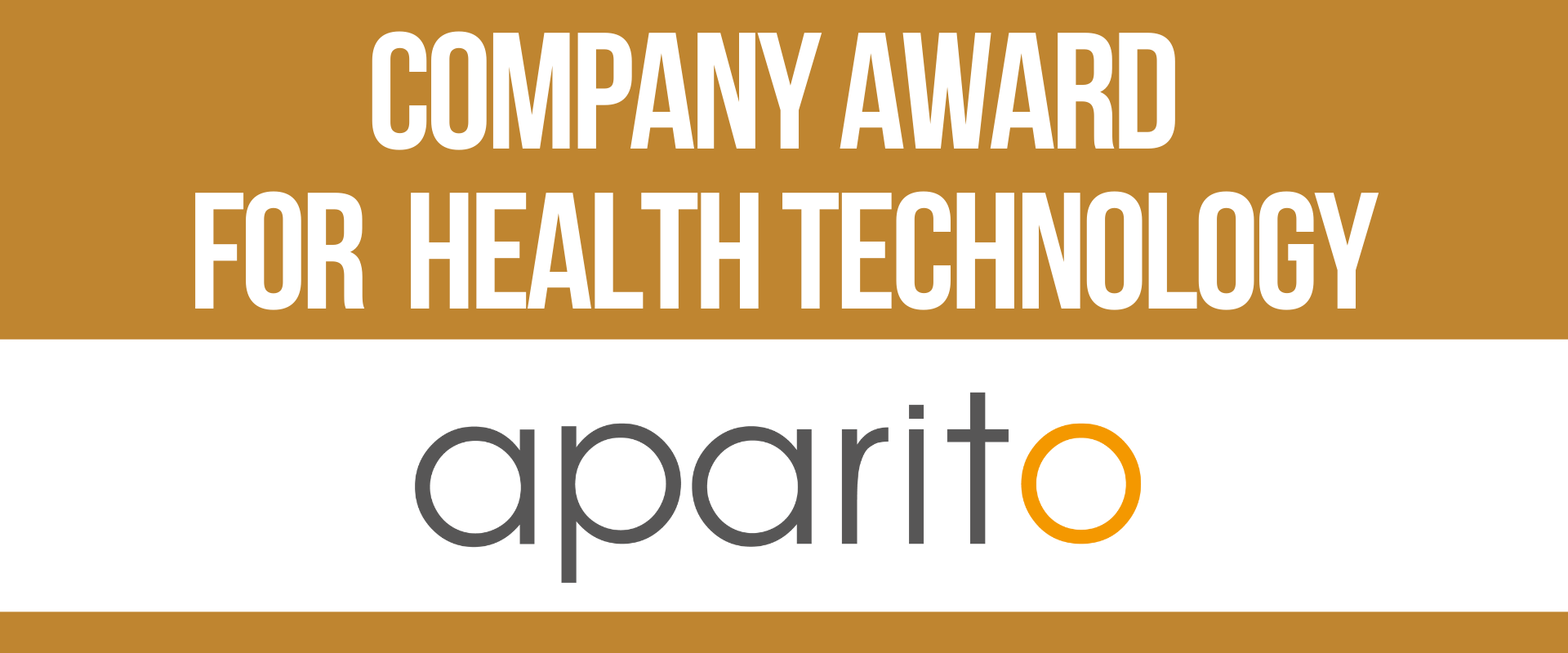 The EURORDIS Company Award for Health Technology commends Aparito as a company at the forefront of innovative technologies that report patient experiences accurately. By placing patient needs at the heart of the solution, Aparito's expertise facilitates medicines development and contributes to addressing complex regulatory challenges. Aparito's collaborative approach, working across rare diseases and alongside patient organisations, clinicians as well as sponsors, also deserves recognition. With the ever-increasing pace of developments in science and technology, Aparito's remarkable journey in the field of remote patient monitoring is testament to the potential of digital solutions to profoundly impact the delivery of healthcare for people living with a rare disease.
The EURORDIS Company Award for Innovation recognises Lysogene as a pioneering gene therapy company which has established itself among major players driving European-led innovation, in just over ten years. We are particularly encouraged by Lysogene's promising advances towards delivering novel treatments in neuro degenerative and neuro developmental disease areas with high unmet medical needs. Lysogene's continued readiness to advocate for early diagnosis and engage patients and caretakers as equal decision makers in the product development lifecycle also merits acknowledgement. The award also celebrates the remarkable personal journey of the company founder, as a mother, patient advocate and entrepreneur determined to change the landscape for severe rare diseases affecting children's central nervous system.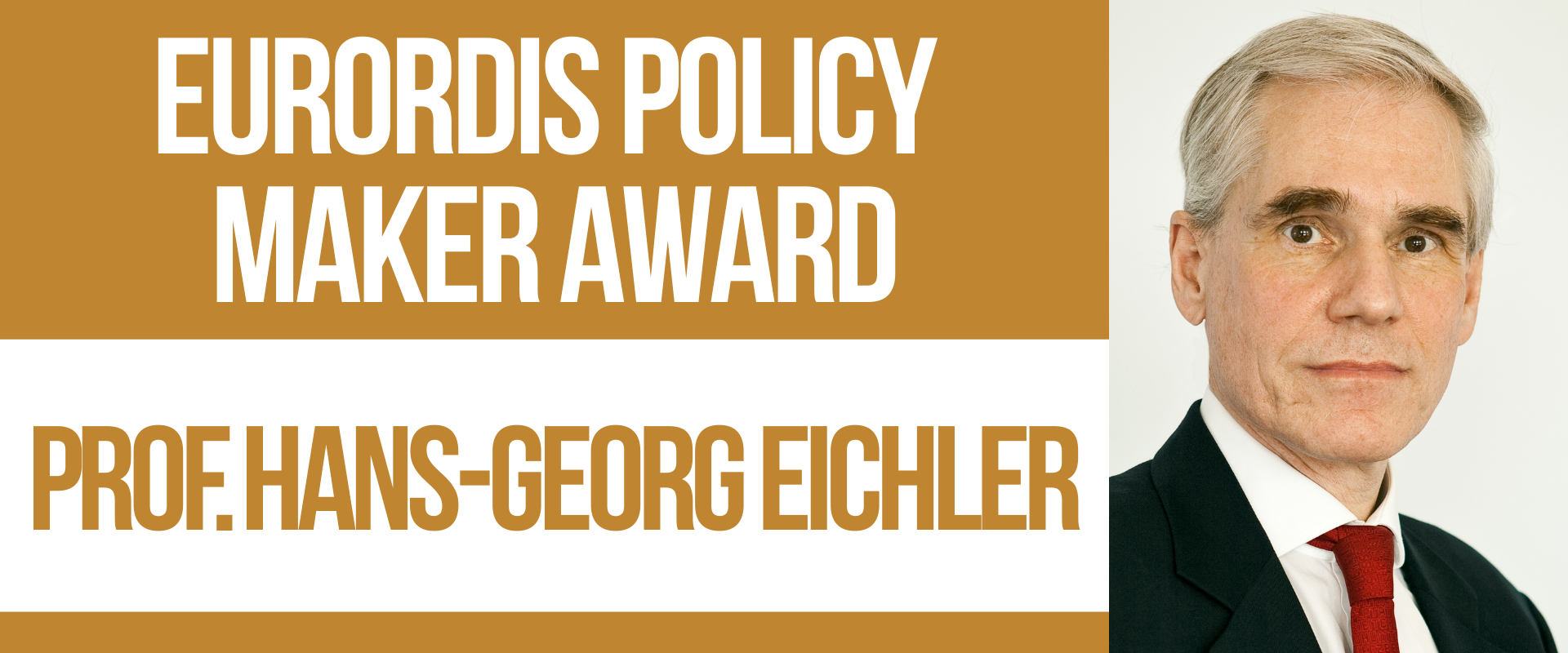 The EURORDIS Policy Maker Award recognises Prof. Eichler's dedication to making a real difference in the rare disease community through his academia, institution and regulatory experience. This award acknowledges the role he played at the forefront of the campaign for clinical research to be more innovative, in order to reduce the time and money it takes for a drug to come to the market. In his role as Senior Medical Officer of the European Medicines Agency he showed incredible leadership advocating for drugs licensing.
This award also acknowledges his active engagement with Clinical Trials Transformative Initiative (CTTI), his commitment to making clinical research more global and bringing information to those who need it most. Prof. Eichler, who's currently the Consulting Physician of the Association of Austrian Social Insurance Institutions, has also been playing an active role within several EURORDIS activities over the past few years.

We would like to thank everyone for the hundreds of quality nominations we received!
Although we would love to be able to award all of the stars, we must limit the number of awardees each year to 12 categories, appointed by the EURORDIS Board of Directors.
Learn more about the great accomplishments and stories of the EURORDIS Black Pearl Awards Recipients from 2012 until 2021.