EURORDIS Black pearl awardees 2021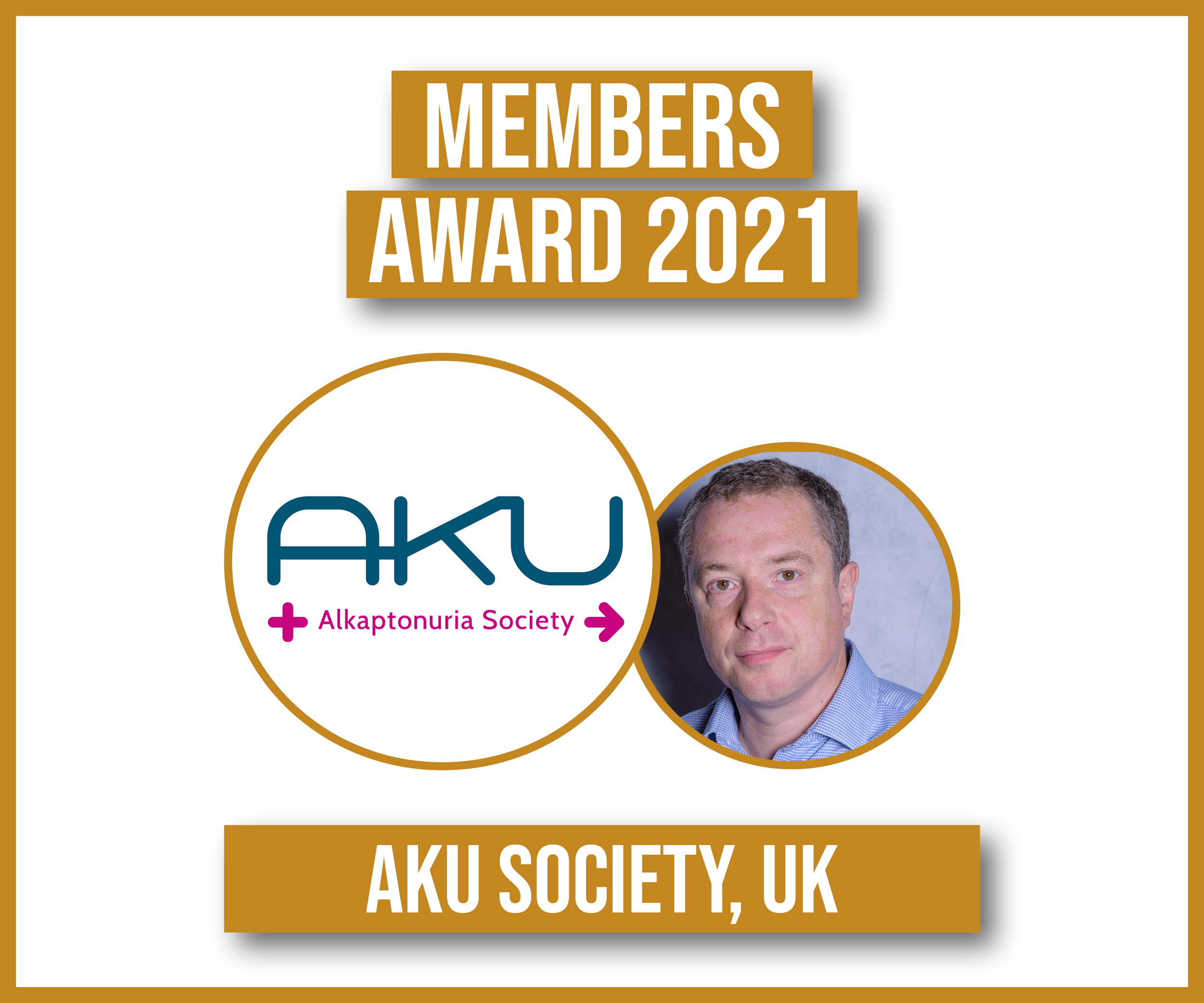 The EURORDIS Member Award 2021 goes to AKU Society to recognize their 17 years of advocacy and research in the rare disease field, which led to groundbreaking achievements in the rare disease community. Among the organisation's many projects deserving recognition, we would like to highlight particularly the outstanding results of DevelopAKUre and Patient-Centric leadership. The award also recognises Nick Sireau's exceptional work and contributions as an individual. Thanks to his and the AKU Society's action, a life-changing treatment is now available to patients in Europe.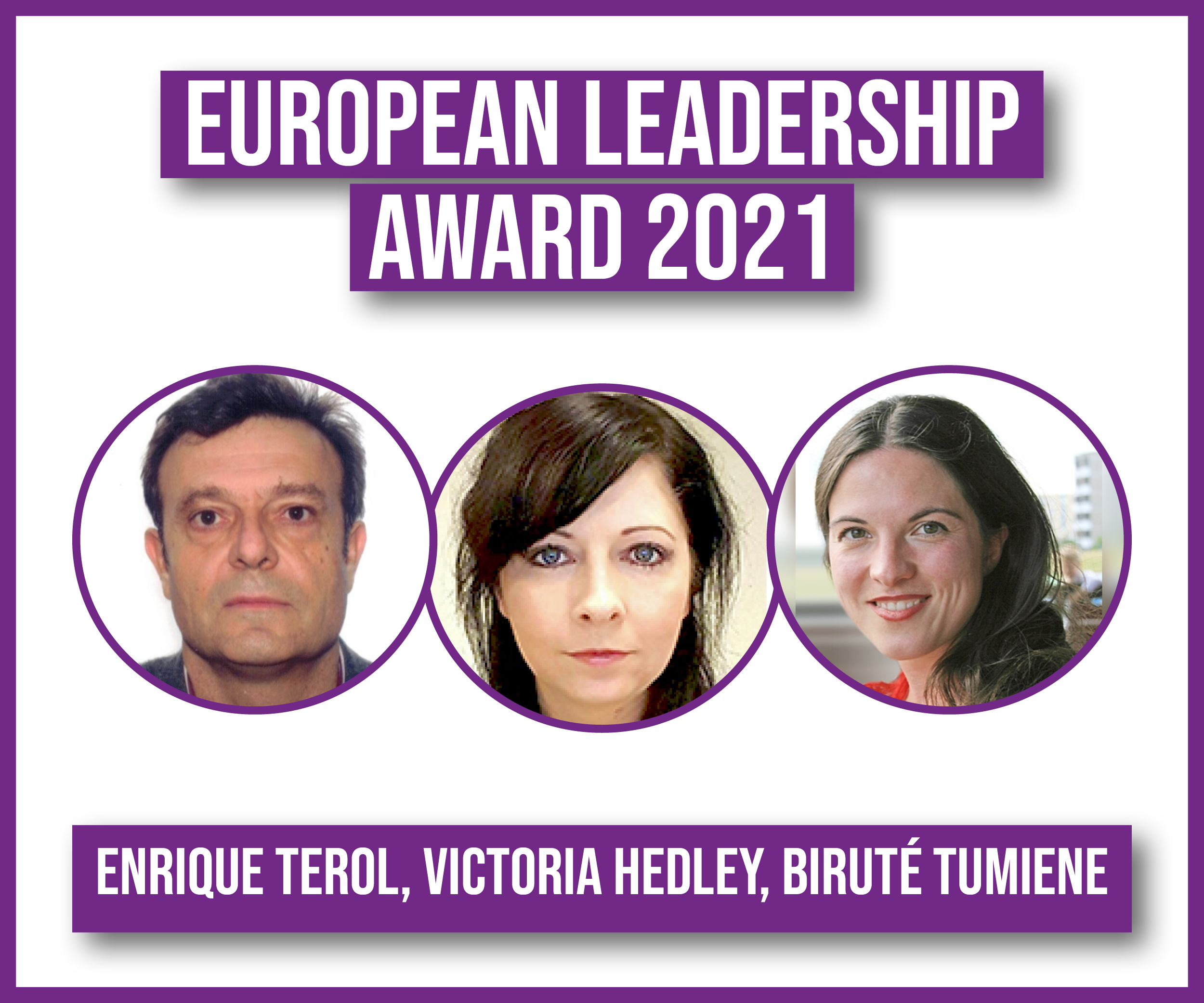 The EURORDIS European Rare Disease Leadership Award 2021 recognises the outstanding leadership and dedication shown to the rare disease community by Dr. Enrique Terol (DG Santé, European Commission), Victoria Hedley (Newcastle University Institute of Translational and Clinical Research) and Dr. Birutė Tumienė (Vilnius University Hospital Santariskiu Clinics). Their work has been crucial for the development of the European Reference Networks and has greatly contributed to a stronger European cooperation in the rare disease field.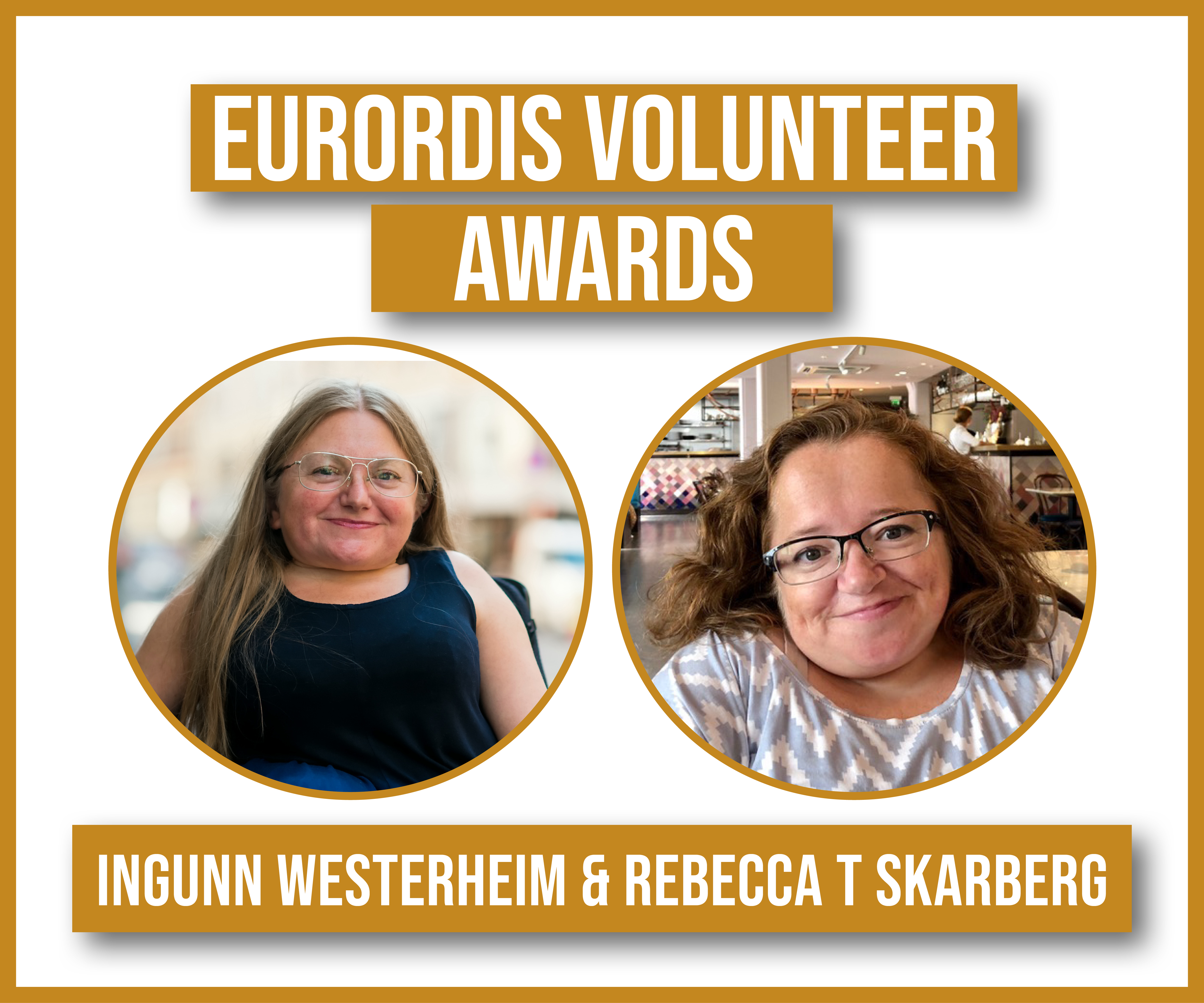 The EURORDIS Volunteers Awards recognise Ingunn Westerheim and Rebecca Tvedt Skarberg's outstanding contributions and dedication shown to the rare disease community and to EURORDIS as volunteers. It acknowledges their commitment to rare diseases with OIFE, several EURORDIS activities, the European Joint Programme, Rare Disease Day, Rare Disease Week, Bond ERN and many others.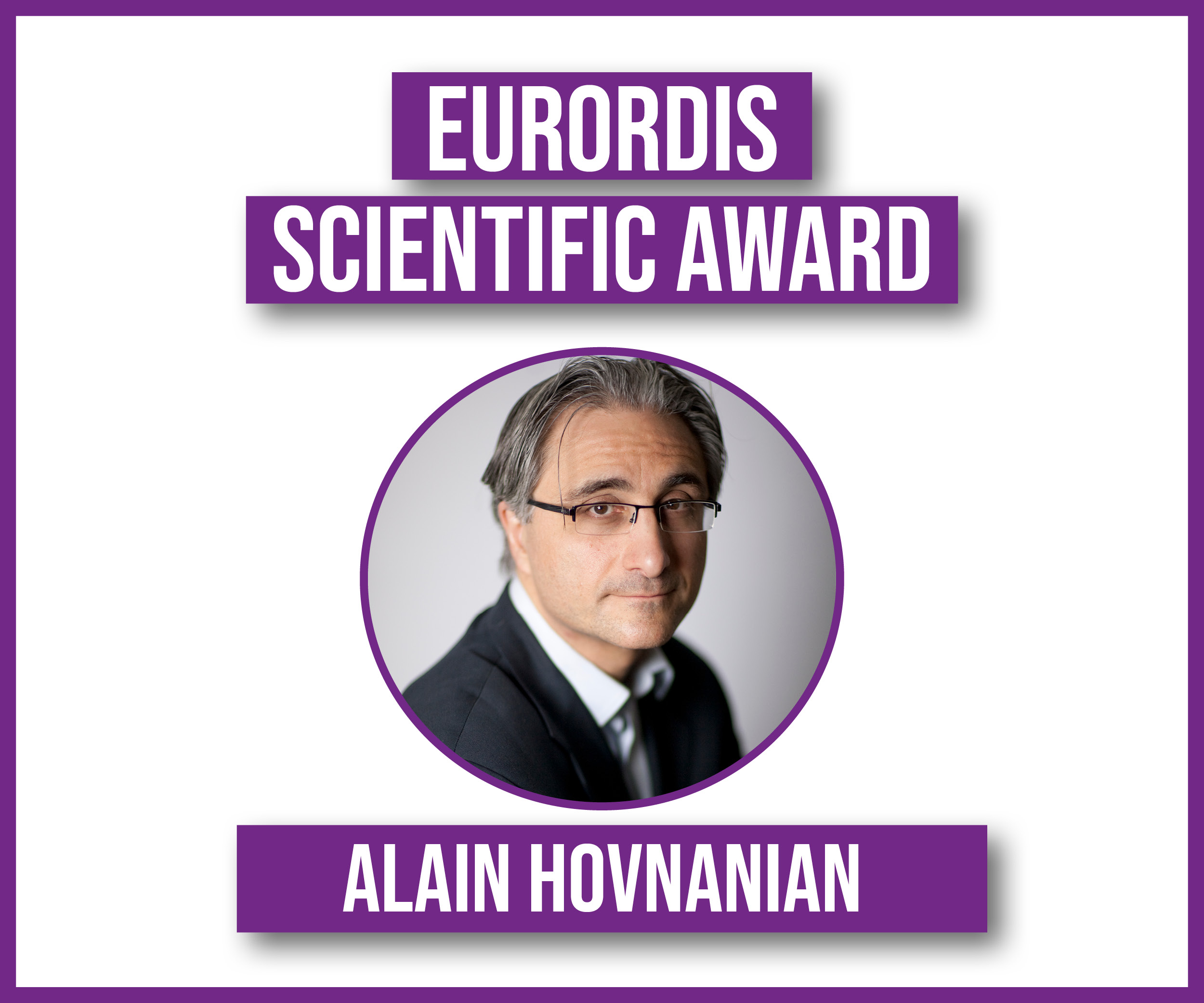 The EURORDIS Scientific Award recognises Prof. Alain Hovnanian's scientific excellence and comprehensive reach, the outstanding dedication he has demonstrated in the rare disease community and the positive impact he has made on rare disease research and patient community. His research and work in rare skin diseases has proven ground breaking, particularly with Epidermolysis Bullosa and Pachyonychia Congenita, both in France and at international level.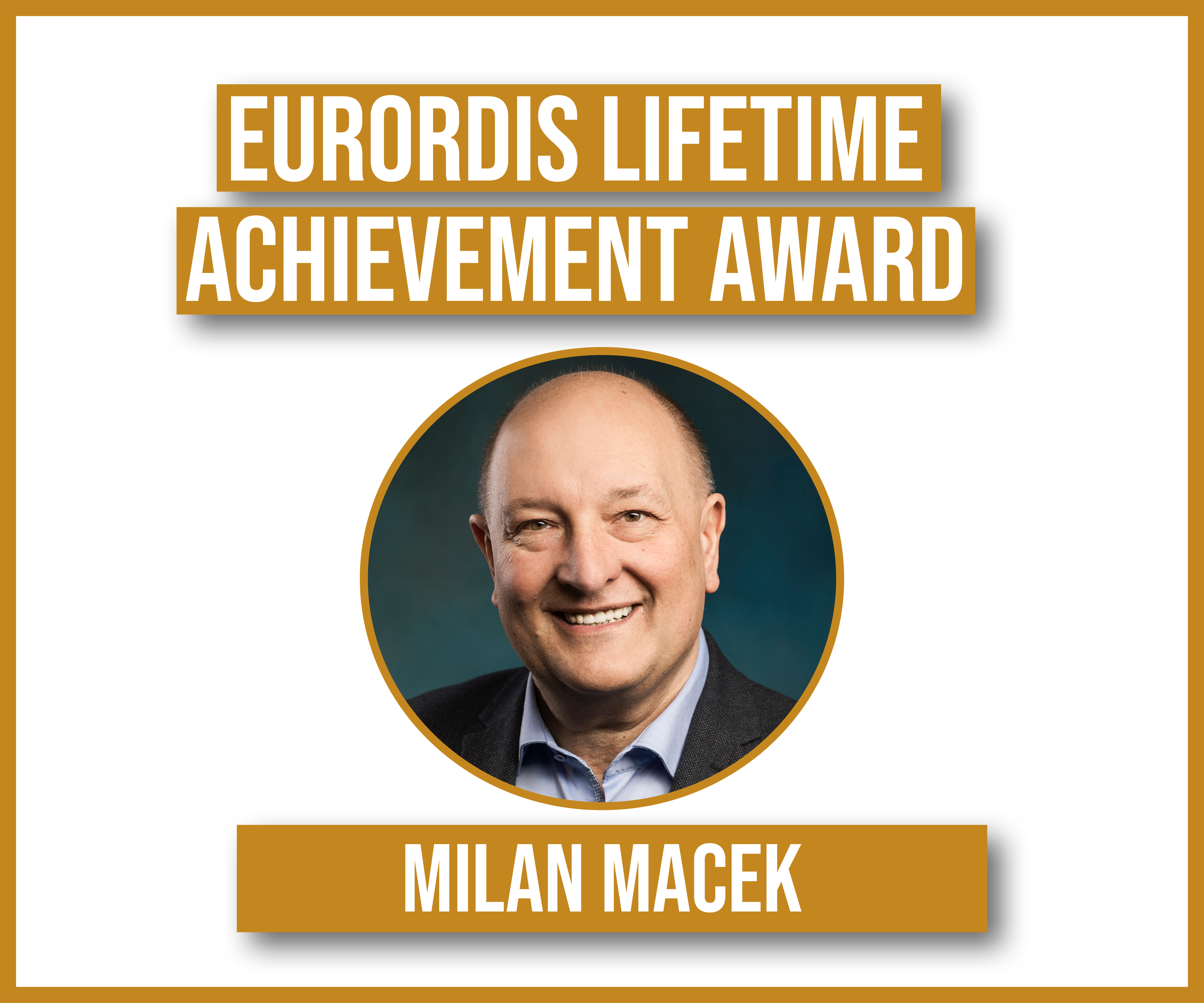 The EURORDIS Lifetime Achievement Award recognises
Milan Macek's lifelong dedication shown in addressing the needs of people living with a rare disease in the Czech Republic and in Europe. It acknowledges his commitment to rare diseases within EUCERD, the European Society of Human Genetics, the CF Network, Orphanet, and more. The award also recognises Milan's lasting support to EURORDIS activities, notably the ECRDs and the Rare 2030 Foresight Project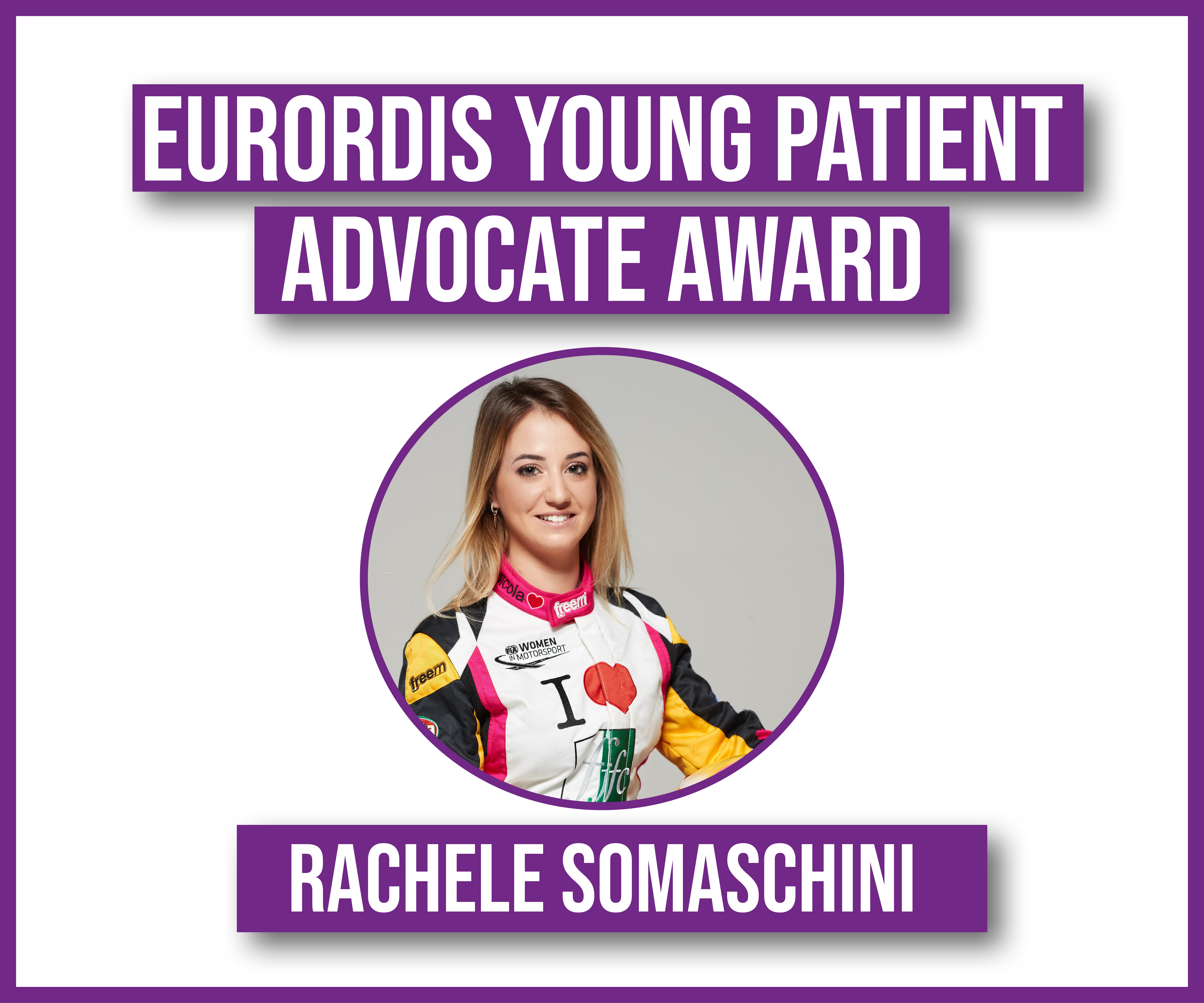 The EURORDIS Young Patient Advocate Award recognises Rachele Somaschini's achievements in raising awareness about Cystic Fibrosis and bringing the needs of people living with the condition to a wider audience.
Thanks to #CorrerePerUnRespiro Rachele has raised over 200 000 euros for the Italian Cystic Fibrosis Research Foundation (Fondazione Ricerca Fibrosi Cistica).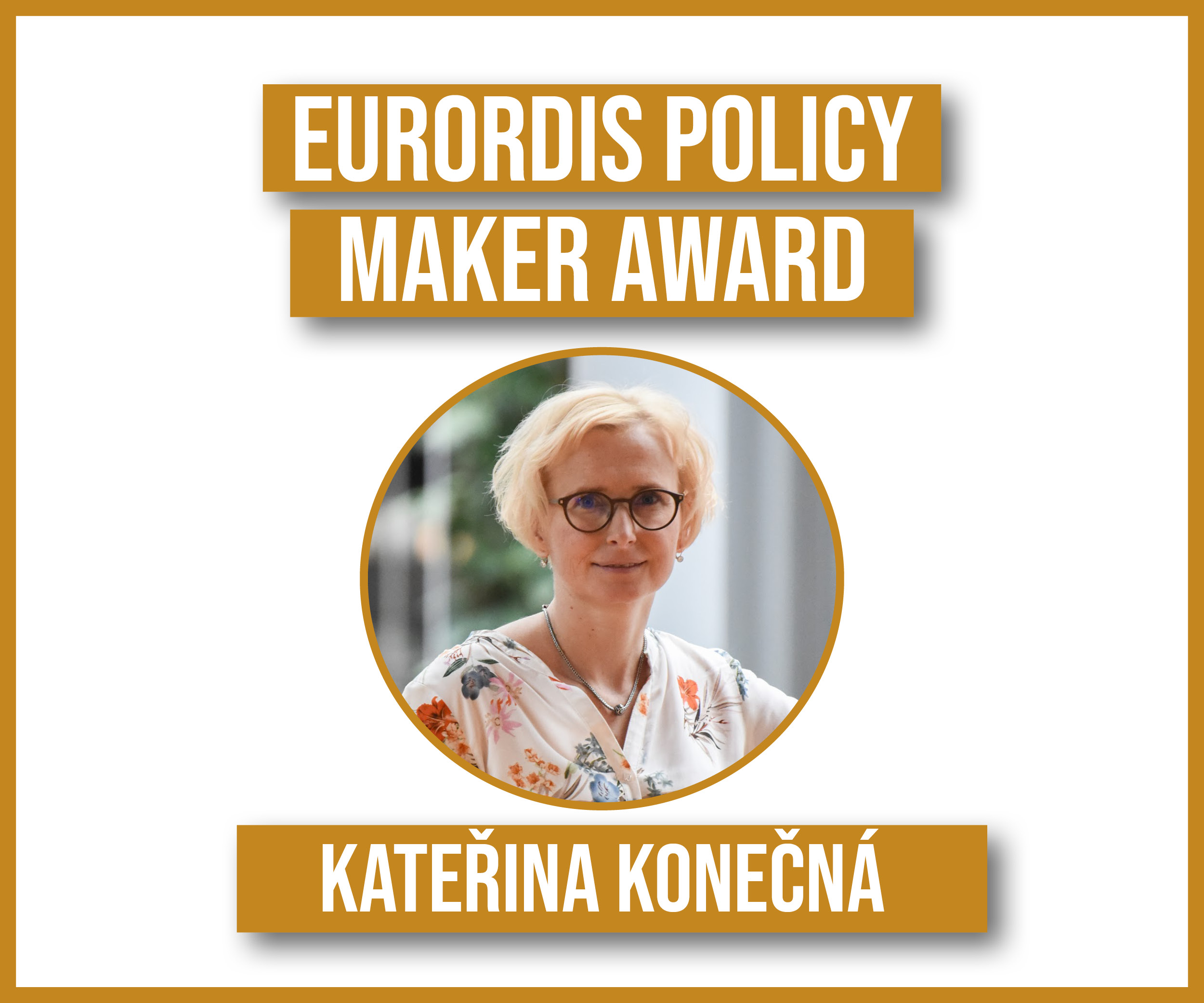 The EURORDIS Policy Maker Award recognises Kateřina Konečná's dedication in making real differences in the rare disease community. In her role as a Member of the European Parliament she has shown incredible leadership in championing the rare disease cause and impressive commitment to advancing rare disease policies in order to achieve better access to treatment and care for all patients throughout Europe.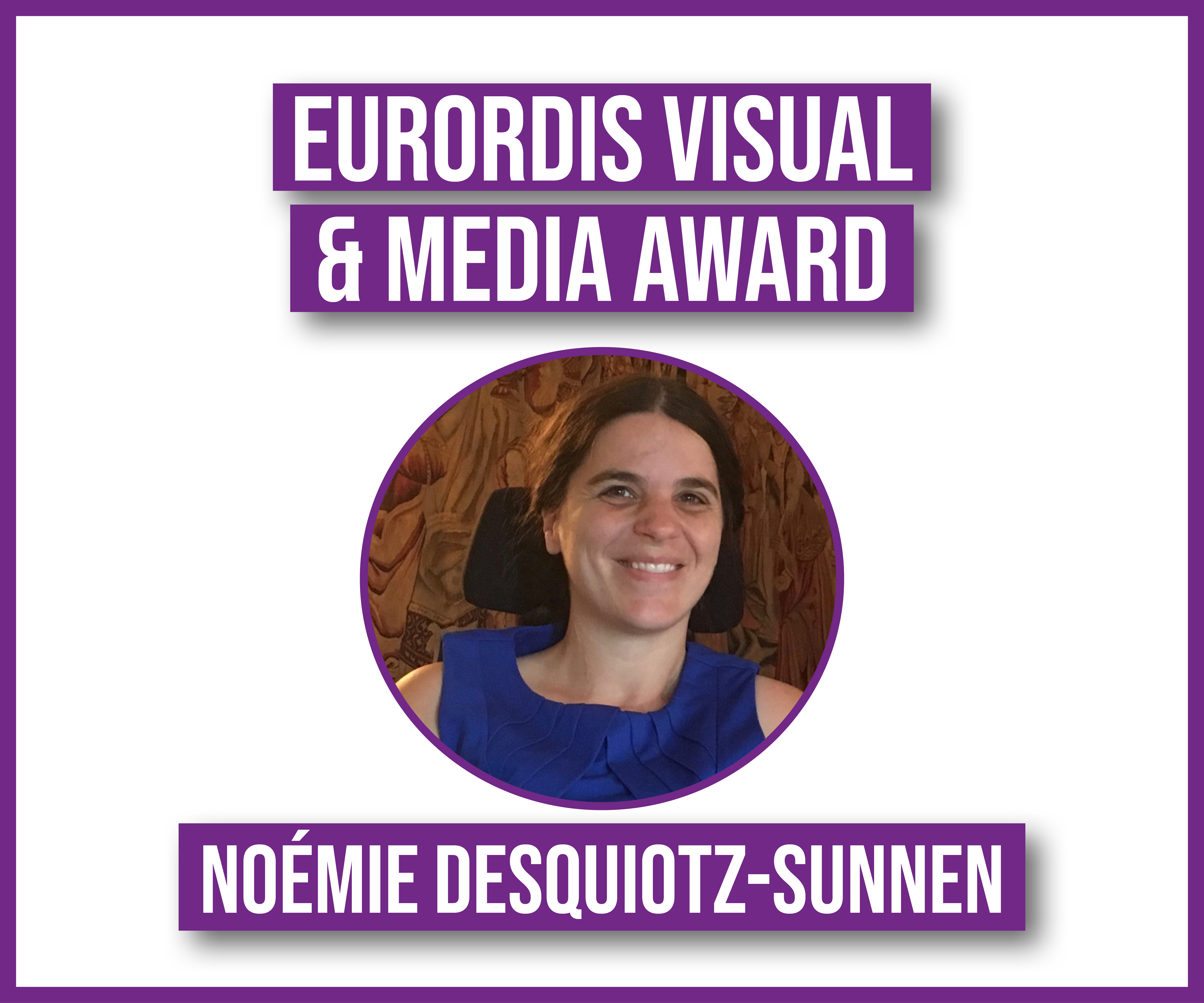 The EURORDIS Visual and Audio Media Award recognises Noémie Desquiotz-Sunnen's outstanding achievements throughout her career as a musician. Noémie's efforts in organising charity concerts is admirable, and her song 'Never Give Up' encouraging to people living with a rare disease to keep on fighting.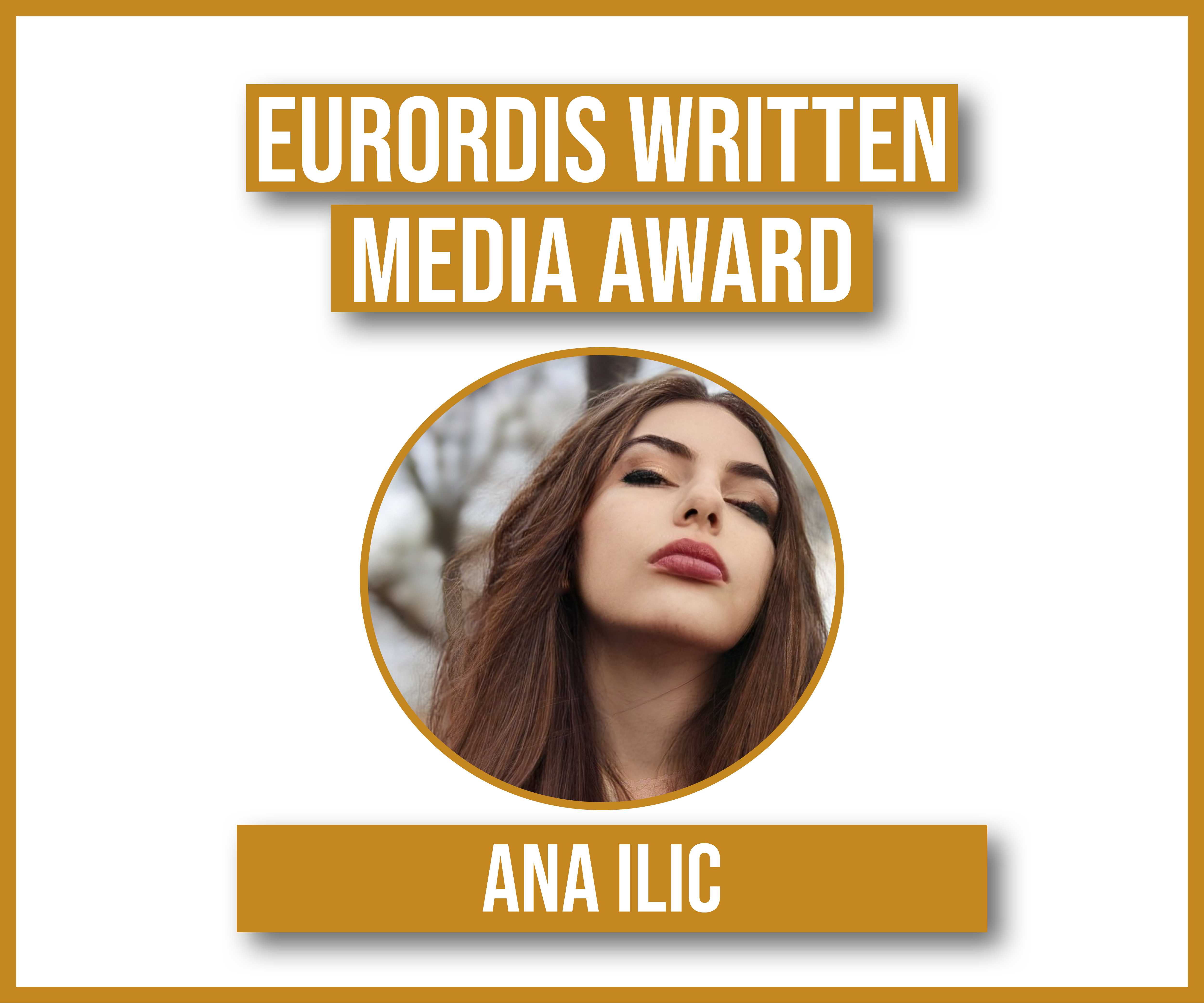 The EURORDIS Written Media Award recognise Ana Ilić's unique and raw poetry which has allowed greater and meaningful public understanding of the true realities experienced by the rare disease community. Her words are a portal for channelling her thoughts, allowing the reader to join her in her journey as a person living with a rare disease.
1) Together Forever
Photographer: Pavol Kulkovský
2) O.I. Can
Photographer: Khim Bahadur Lamichhane
3) Living With A Rare Disease
Photographer: Díana Júlíusdóttir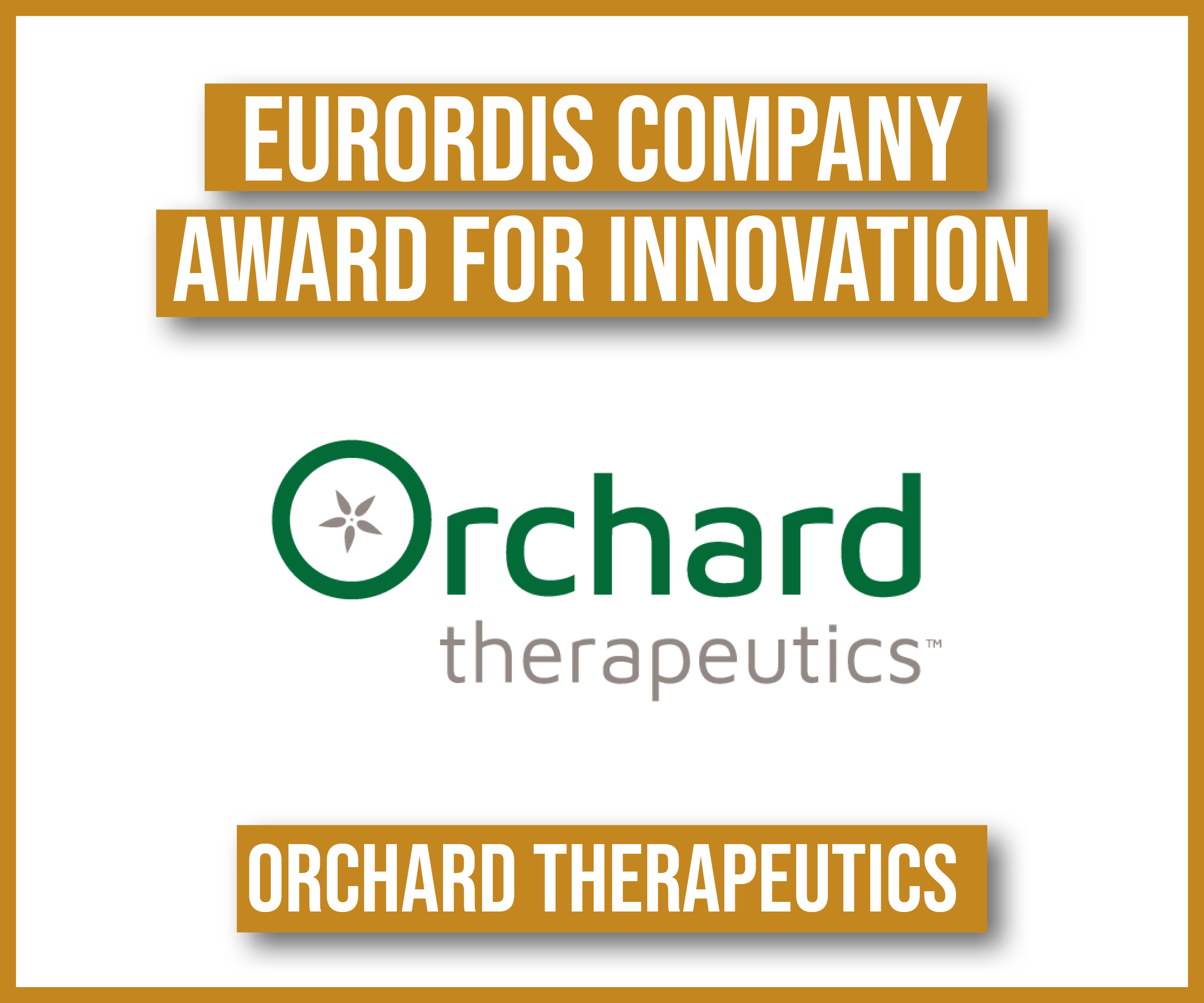 The EURORDIS Company Award for Innovation recognises Orchard Therapeutics' leadership in harnessing the potential of hematopoietic stem cell gene therapy to change the course of severe inherited disorders. EURORDIS particularly acknowledges the company for developing gene therapy for early onset metachromatic leukodystrophy (MLD), which addresses the urgent need of young patients and their families to treat a disease for which no approved therapeutic option previously existed.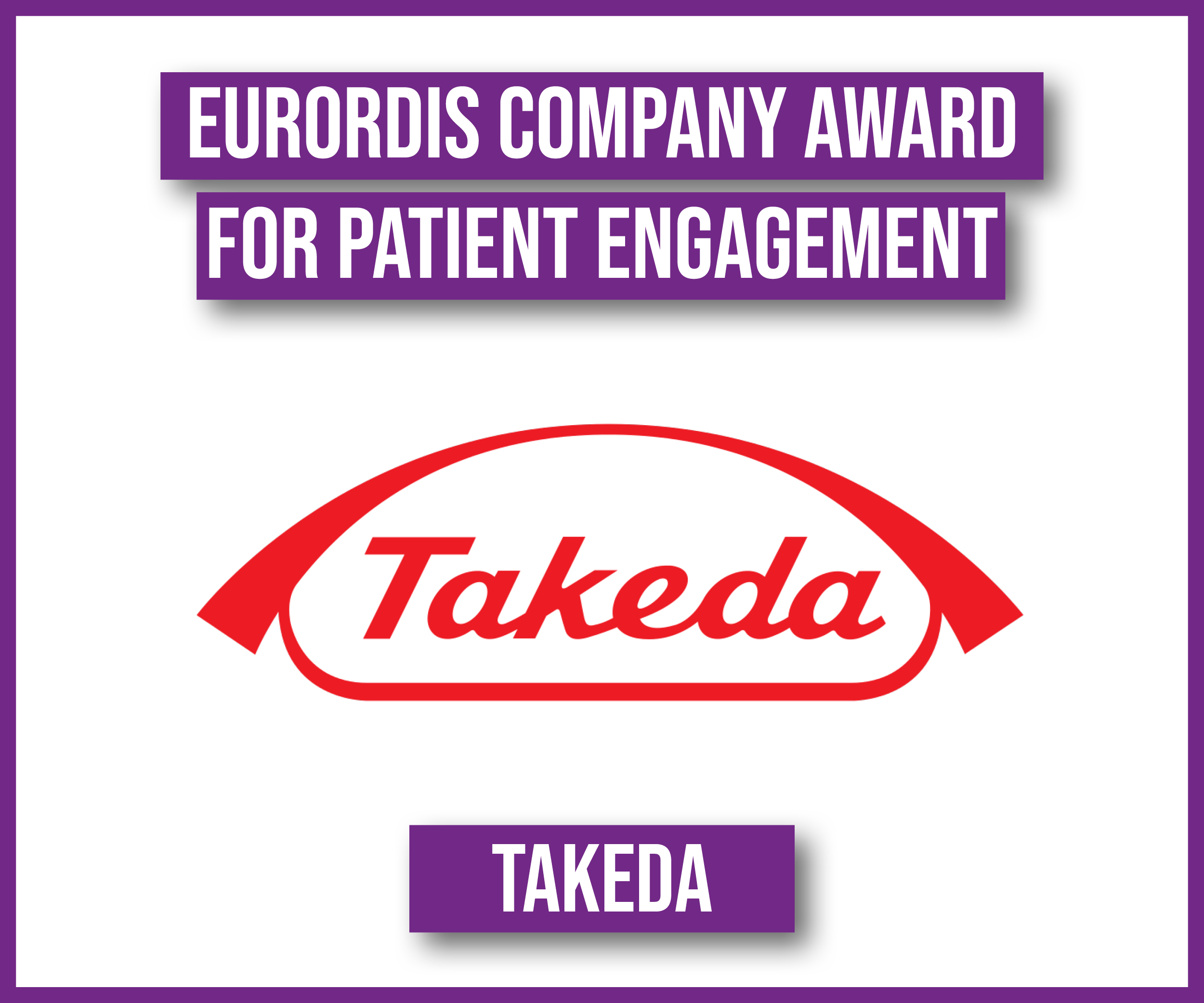 The EURORDIS Company Award for Patient Engagement recognises Takeda's commitment to constructive collaborations with the rare disease patient community, from advocating for timely and accurate diagnosis and equitable patient access to therapies, through to multi-stakeholder dialogue on real-world evidence. EURORDIS particularly appreciates the Company's long-standing and consistent support, helping to amplify patients' voice across diseases and borders, as well as its approach to integrating patient insights into medicines' development.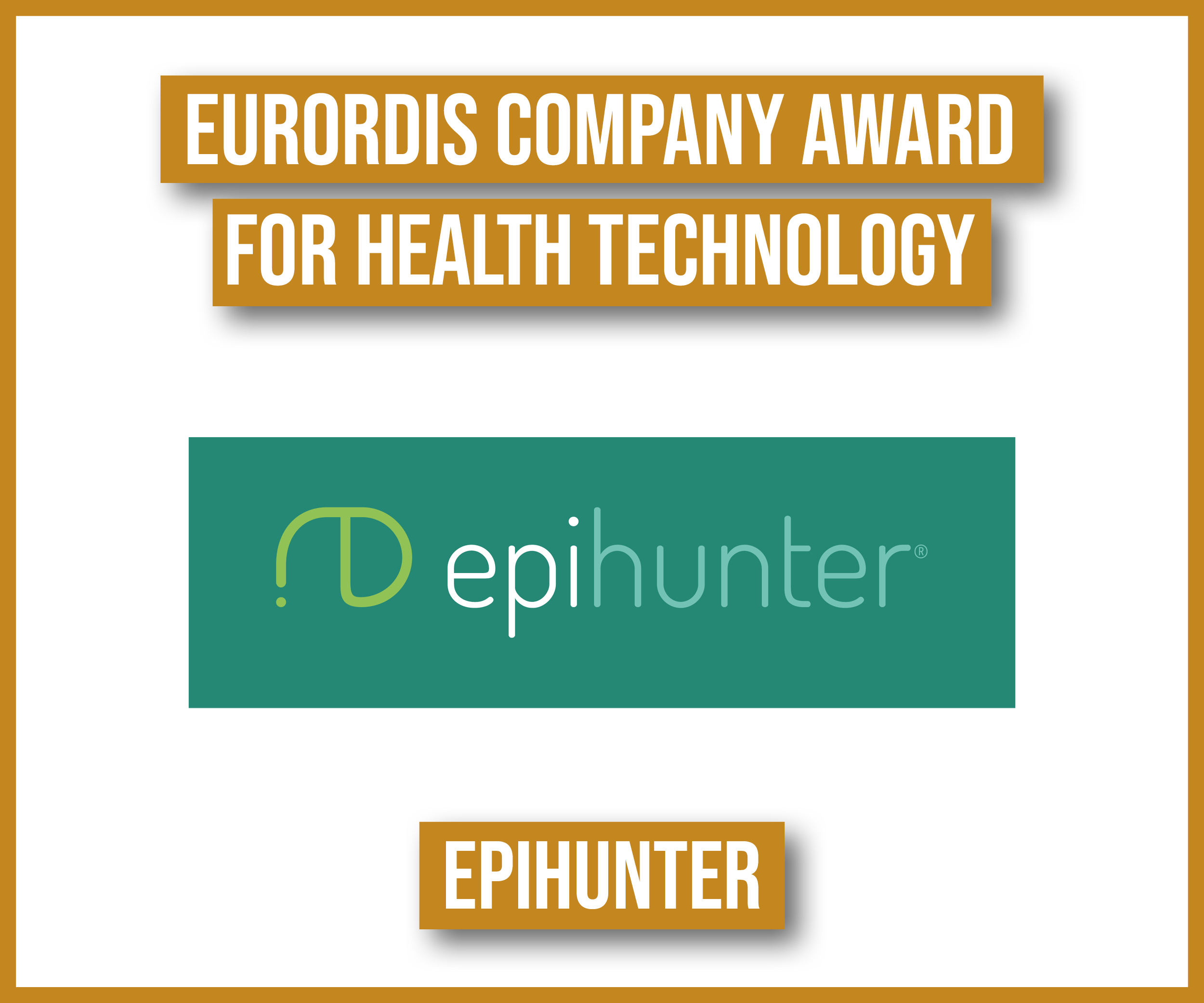 The EURORDIS Company Award for Health Technology celebrates Epihunter for creating an affordable and accessible digital solution that helps people with absence epilepsy to live more confident, fuller lives and provides clinicians and researchers complete and accurate data to improve care. The award also recognises Epihunter's innovative approach which contributes to raising much-needed awareness on a silent and invisible condition that is all too often misunderstood.
We would like to thank everyone for the hundreds of quality nominations we received!
Although we would love to be able to award all of the stars, we must limit the number of awardees each year to 12 categories, appointed by the EURORDIS Board of Directors.
Learn more about the great accomplishments and stories of the EURORDIS Black Pearl Awards Recipients from 2012 until 2020.